2020 Fantasy Football: Starts, Sits, and Sleepers for Week 16!
---
Week 16, championship week! We're here!
First off, Happy Holidays to you and yours! Hope you all reading are having fun and being safe!
As for fantasy football, the reason we're here, you've made it this far and we're not going to let you end the journey here. It ends with a title and that's just what we're going to be doing here to get you to that promised land!
Each week here in this column, you'll find a start, a sit, and a sleeper for each position in fantasy football at the end of every week to get you options in your starting lineups. The starts I list will be players I typically have ranked higher than the consensus, the sits will be players I have ranked lower than consensus, and the sleepers will be lower ranked options that when the week is said and done, they'll be ranked much higher than initially thought.
I'm not going to tell you to start Patrick Mahomes, Dalvin Cook, Tyreek Hill, or Travis Kelce. That's too low of hanging fruit. Conversely, I won't say to sit the obvious players. My recommendations for starts will be mid-tier players who have the chance with their matchup and environment to rise into a top player at their given position for the week. On the flip-side, my sits will be higher-rostered, typically "set and forget" players that are likely to disappoint for the week.
If you need some start/sit advice on Sunday morning, Gary Haddow and I co-host "Fighting Chance Kickoff" from 10:00 AM to 11:00 AM CT each week. We'll be sorting through the inactives, weather, start/sits, and the latest roster news to get you prepared for the week's matchups! We'll be putting up a tweet (and fleet!) on Saturdays about submitting your starts/sits to us to answer live on the show, so keep tabs on us on Twitter @ktompkinsii, @garyhaddow1, and @FCFantasySports!
Now that we've gotten the housekeeping portion out of the way, let's get into the Starts, Sits, and Sleepers for Week 16!
QUARTERBACK
START Jalen Hurts, PHI @ DAL
⚫ QB3 in FCF Rankings, QB5 in FantasyPros ECR
Imagine sitting Jalen Hurts in fantasy last week. Couldn't be me (stupidly enough, it was me).
I'm not making that mistake twice and neither should you.
The circle of trust welcomes in Hurts with a primo matchup against the Dallas Cowboys. Hurts was the overall QB1 last week in Arizona and brings not only a quality rushing floor but an incredibly more advanced passing acumen than originally thought at this stage of his development.
Rushing quarterbacks have absolutely shredded the Cowboys with players like Russell Wilson, Lamar Jackson, and Kyler Murray all totaling at least 30 fantasy points apiece against this defense. In four of their past six games, the Cowboys have allowed 24 points or more.
Again, not making this same mistake again. Start Hurts.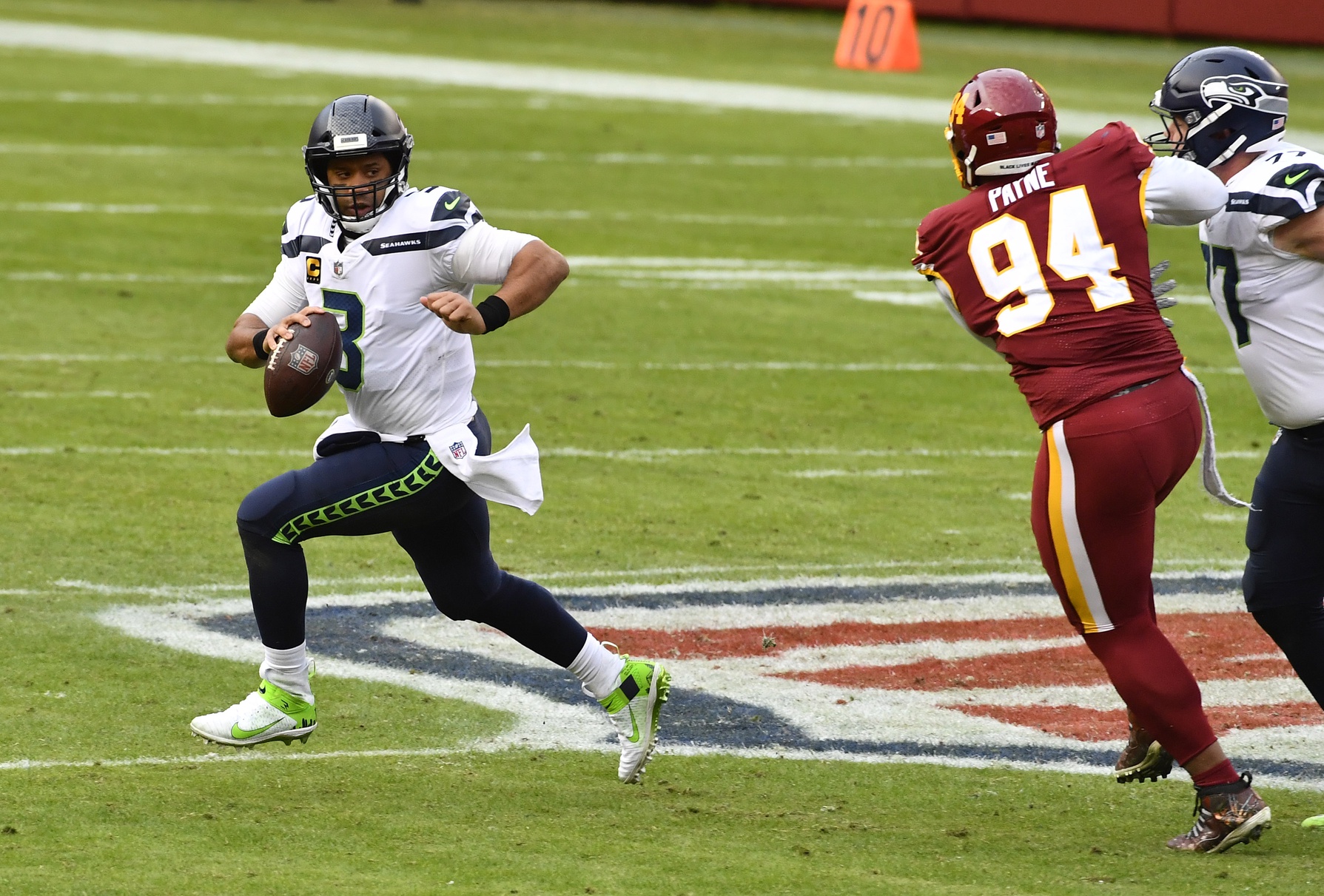 SIT Russell Wilson, SEA vs. LAR
⚫ QB11 in FCF Rankings, QB15 in FantasyPros ECR
I mean, it's blasphemy, right? If I had told you in Week 8 that I'd be recommending you sit Russell Wilson in your Week 16 championship on Twitter, you'd be searching for that "blocked and reported" gif with the absolute quickness.
Well, life comes at you fast.
Since Week 10, Wilson has been QB15. He's only thrown nine touchdowns to six interceptions, and has finished better than QB12 ONCE and needed the New York Jets to do so which just goes to show you, the New York Jets are a hangover cure for anybody (except Jared Goff).
Not only has Wilson been subpar over the past month and change, but the Seahawks also square up with a Rams defense that has allowed the fewest fantasy points per game.
Blasphemous as it may be to sit Rusty this week when you need him the most, "Mr. LIIIIIIIIIMITED" will be just that in Week 16.
DON'T SLEEP ON Baker Mayfield, CLE @ NYJ
⚫ QB8 in FCF Rankings, QB12 in FantasyPros ECR
DEFINITELY don't sleep on Baker Mayfield this week. Four straight QB1 finishes for Mayfield and he gets the gift that keeps on giving: The New York Jets, who allow the third-most fantasy points per game to quarterbacks.
The only lackluster quarterback finish against the Jets in fantasy was, of course, last week with Jared Goff. Because why wouldn't it be?
Baker is in full-on "trust mode" this week in your fantasy championship.
RUNNING BACK
START Miles Sanders, PHI @ DAL
⚫ RB5 in FCF Rankings, RB7 in FantasyPros ECR
As we all predicted, the Jalen Hurts-led Philadelphia Eagles turned around the entire offense, and now, Miles Sanders is in "love to see it"-mode.
Sanders has hit 90 total yards in consecutive games and should be able to hit that mark and then some against the Dallas Cowboys. Not only is he producing on the field, but he's also seeing the field more, averaging 82% of the snaps with Hurts in at quarterback versus roughly 58.5% of snaps the previous few weeks.
There should be plenty of open lanes for Sanders to run through and rack up yardage, considering the 4.9 yards per carry that the Cowboys allow as well as the 133 yards per game to running backs this season.
ALL. OF. THE. SANDERS on this, the weekend of championships. SIT Kenyan Drake, ARI vs. SF
⚫ RB38 in FCF Rankings, RB22 in FantasyPros ECR
With Kyler Murray back into his running shoes, that's going to knock down any upside the backs in Arizona have. When you're splitting work on top of that, you're looking at two backs who need to score to be worth it to slot into your lineup. When you're not getting the receiving work on top of THAT, well, you're Kenyan Drake.
Not great, Bob.
In a murky backfield that last week saw Chase Edmonds out-snap, out-carry, and out-target Drake, he's too difficult a player to reasonably start in any scenario other than desperation. You're starting him in the hopes he scores a touchdown. Banking on just that is fools' gold.
DON'T SLEEP ON Leonard Fournette, TB @ DET
⚫ RB7 in FCF Rankings, RB14 in FantasyPros ECR
A true "Sophie's Choice" for fantasy managers that roster either Ronald Jones or Leonard Fournette is deciding which one of the backs are going to go off in a given week.
Your Christmas gift for 2020 is the gift of not having to make that decision.
Ronald Jones was placed on the COVID/IR list, so fire up Lenny!
The Saturday opponent for the Buccaneers, the Detroit Lions, have allowed a league-high 24 rushing touchdowns and the fourth-most rushing yards as well, making it an ideal matchup for a bell-cow back to get you over the hump.
Fournette should have every bit of the touchdown equity in this offense from goal to go situations, and in what should be a positive game-script, a high opportunity floor.
To me, Fournette against Detroit is one of the easier decisions to make this week if you have him on a roster.
WIDE RECEIVER
START Brandon Aiyuk, SF @ AZ
⚫ WR5 in FCF Rankings, WR10 in FantasyPros ECR
That's right kids, we're going back to the well for the second consecutive week in the start section with Brandon Aiyuk. We could certainly just copy and paste from last week about how super cool, how amazing, and how studly he is. That would work, right? It's Christmas and that egg nog is calling my name.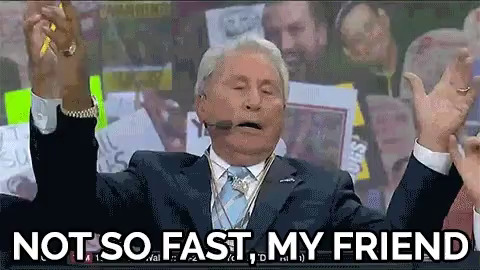 In Aiyuk's last five full games?
| | | | | | | | | |
| --- | --- | --- | --- | --- | --- | --- | --- | --- |
| WEEK | OPPONENT | TARGET SHARE | RECEPTIONS | REC. YARDS | AIR YARDS | TD | FANTASY POINTS | PPR FINISH |
| 8 | @SEA | 27% | 8 | 91 | 99 | 1 | 23.1 | WR6 |
| 10 | @NO | 37% | 7 | 75 | 94 | 1 | 19.7 | WR15 |
| 13 | BUF | 23% | 5 | 95 | 108 | 1 | 20.5 | WR13 |
| 14 | WAS | 36% | 10 | 119 | 100 | 0 | 21.9 | WR10 |
| 15 | @DAL | 31% | 9 | 73 | 131 | 1 | 22.3 | WR6 |
Normally, this shouldn't be news to start a great receiver on an absolute hot streak, but this week, he'll have C.J. Beathard throwing the ball to him. That could prove to be concerning on the surface but if we're being honest, I think going from Nick Mullens to Beathard is a lateral move as we've seen both quarterbacks prove successful at moving the ball whenever they've gotten the chance.
You're playing Aiyuk as a set and forget option and counting money this week!
SIT Tyler Lockett, SEA vs. LAR
⚫ WR37 in FCF Rankings, WR25 in FantasyPros ECR
Since the absolute eruption from Tyler Lockett in Week 7 where he totaled 20 targets. 15 receptions, 200 yards, and three touchdowns, Lockett has one touchdown since and no more than 67 receiving yards. He has one finish above WR32 in the eight weeks that followed and that was the week he scored that touchdown.
Lockett has been WR34 since that blowup game and is only averaging 10.9 fantasy points in PPR since then. The only thing working right now in this passing game is D.K. Metcalf and even THAT connection is a bit spotty right now, so Lockett has clearly taken a backseat in his offensive hierarchy and he should be taking a backseat in your lineups as well.
DON'T SLEEP ON Rashard Higgins, CLE @ NYJ
⚫ WR25 in FCF Rankings, WR34 in FantasyPros ECR
The WR13 over the past three weeks, Rashard Higgins has been electric when there's no terrible weather for the suddenly scorching Baker Mayfield and the Cleveland Browns to have to play through. Buoying the deep game for the Browns, Higgins has racked up a 36% share of air yards as well as lining up 20th in WOPR (weighted metric of air yards share/target share).
Higgins' eight targets per game over the last three contests will play very well for his floor as he gets to face a Jets' defense that can't stop anybody (except Jared Goff) and has allowed the sixth-most fantasy points per target.
In a sea of bit-part players among the WR3 landscape, there's one headliner this week, and that's "Hollywood" Higgins.
TIGHT END
START Logan Thomas, WAS vs. CAR
⚫ TE4 in FCF Rankings, TE6 in FantasyPros ECR
So in my "come to Jesus" moment of clarity here, fittingly enough on Christmas Day, I've come full circle on Logan Thomas. Wherefrom early to midseason, I was calling Thomas "Logan Ballage", we can now anoint him "The Talented Mr. LoTho".
16 targets last week against Seattle? SIXTEEN? Irv Smith Jr. has a combined FIFTEEN targets since Week 7.
With Terry McLaurin doubtful for the game against Carolina, there's no possible way you can sit Thomas even with regression at hand for his target share. Carolina has been a matchup to target with tight ends, giving up a touchdown to a tight end in back to back weeks and four touchdowns in four of their last five contests.
Thomas might be the best quarterback remaining on the Washington Football Team, but he's a top-4 tight end in fantasy in this championship week.
SIT Jonnu Smith, TEN @ GB
⚫ TE22 in FCF Rankings, TE11 in FantasyPros ECR
The Packers are the sixth-best team in terms of giving up fantasy points to the tight end position, so with the hit or miss tight ends, even ones quarterbacked by Ryan Tannehill, Jonnu Smith is not somebody I'm actively seeking as a start when it matters the most in my championship.
Right now in the Titans' passing game, A.J. Brown and Corey Davis are taking most of the work and not leaving much to anybody else. Smith has been a touchdown-dependant option for most of 2020 and right now in this current iteration of the Titans' offense that has thrown the fourth-fewest pass attempts in the league, if he's not a stud, I don't want him.
In the throes of "De-member", I'm not pivoting towards Smith for Week 16.
DON'T SLEEP ON Jared Cook, NO vs. MIN
⚫ TE9 in FCF Rankings, TE13 in FantasyPros ECR
Needless to say, it's been frustrating as hell playing Jared Cook this season. He made you happy at the beginning of the season with five of six games featuring a Cook touchdown or 80 yards receiving and then... well... not much.
Also not much? Let's talk about what's left at receiver for the New Orleans Saints. It's Emmanuel Sanders, Cook, and Alvin Kamara. Potentially something else called Lil'Jordan Humphrey. I refuse to believe that's a real person. I've been duped before.
Cook should benefit from an incredibly narrow target distribution against a Minnesota team who when having tight ends targeted against them, have allowed the fourth-most yards per target.
In a game where the Saints are implied to score just a shade over 29 points, Cook should be able to do some damage today.
You can find Kevin Tompkins on Twitter @ktompkinsii. and co-hosting both Fighting Chance Live! and Fighting Chance Kickoff on Sunday mornings with Gary Haddow, also of fightingchancefantasy.com. In Kevin's free time, he likes to draft wide receivers, ignore running backs until the 9th round, and snap up the occasional elite tight end.
---