2020 Fantasy Football: Starts, Sits, and Sleepers for Week 3!
---
Week 3 started with a bit of a bang and a coming-out party for "The Captain" James Robinson into the country and football fans' consciousness. It's hard to really make a statement the first two weeks of the season when you're playing in Jacksonville and don't have an iconic mustache.
You've either started your season 2-0, 1-1, or 0-2. If you're in the former, you're loving life, making the right moves, maybe got a little lucky with one or two, but by and large, you're feeling good about your team. If you're 1-1, you have to be fairly confident, but with some work to do on the roster. If you're the latter, you definitely don't want to go 0-3. That's a hole that is pretty murky to climb out of. Maybe you got hit by the dozens of injury bugs like Saquon Barkley or Christian McCaffrey. Maybe it's just bad luck. Whatever the case may be, you're looking to climb out and notch a tally in the win column.
Each week, you'll find a start, a sit, and a sleeper for each position in fantasy football at the end of every week to get you options in your starting lineups. The starts will be players I typically have ranked higher than the consensus, the sits will be players I have ranked lower than consensus, and the sleepers will be lower ranked options that when the week is said and done, they'll be ranked much higher than initially thought.
ALSO, if you're in need of some start/sit advice on Sunday morning, myself and Gary Haddow will be co-hosting another show, called "Fighting Chance Kickoff" from 10AM to 11AM CT each week. We'll be sorting through the inactives, weather, start/sits, and the latest roster news to get your prepared for your Week 1 matchups! We'll be putting up a tweet later on today about submitting your starts/sits to us to answer live on the show, so keep tabs on us on Twitter @ktompkinsii, @garyhaddow1, and @FCFantasySports!
Now that we've gotten the housekeeping portion out of the way, let's get into the Starts, Sits, and Sleepers for Week 3!
QUARTERBACK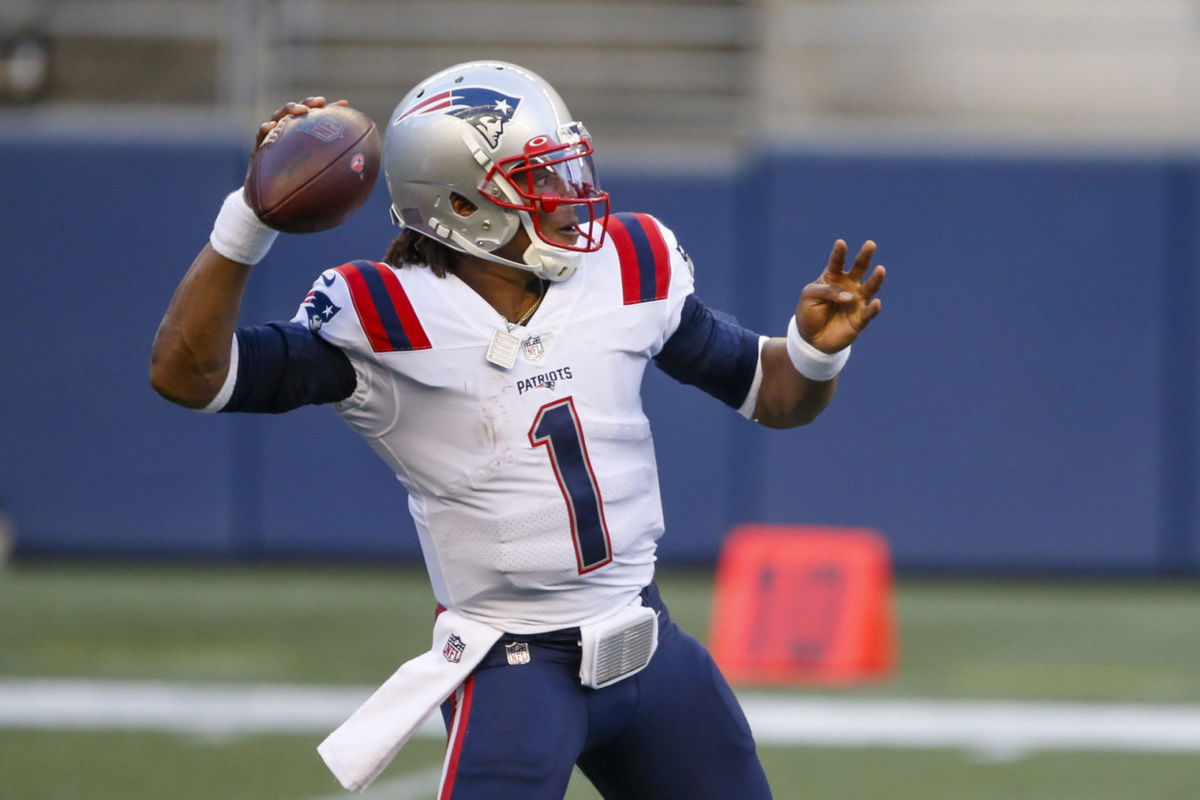 START Cam Newton, NE vs. LV
⚫ QB4 in FCF Rankings, QB6 in FantasyPros ECR
Cam Newton has been a revelation in two games this season, looking much more like 2015 Cam Newton who won league MVP and much less like 2019 Cam Newton who couldn't hit an open receiver with a pass. Newton has been fantastic both on the ground and through the air, rushing for two touchdowns in each game so far and passing for 397 yards last Sunday night against the Seahawks. He now gets the Las Vegas Raiders who should offer little resistance to Newton as he's been pressured on only 18.8% of dropbacks.
Cam Newton is an auto-start moving forward. You probably didn't me to tell you that, but he is.
SIT Deshaun Watson, HOU @ PIT
⚫ QB18 in FCF Rankings, QB12 in FantasyPros ECR
The Steelers have allowed ONE top-12 finish by an opposing quarterback since Week 2 of the 2019 season.
Deshaun Watson has been sacked on 20% of his dropbacks.
Where is the upside? Of course, Watson is one of the great talents at the position and in fantasy, but he's entering a buzzsaw in Pittsburgh. Will Fuller is at best questionable with a hamstring injury. Brandin Cooks has been limited all week with a quad injury.
Right now, this entire franchise needs a Snickers. If you're starting Watson against the Steelers, bring a bottle of aspirin with you to wherever you're watching the games on Sunday.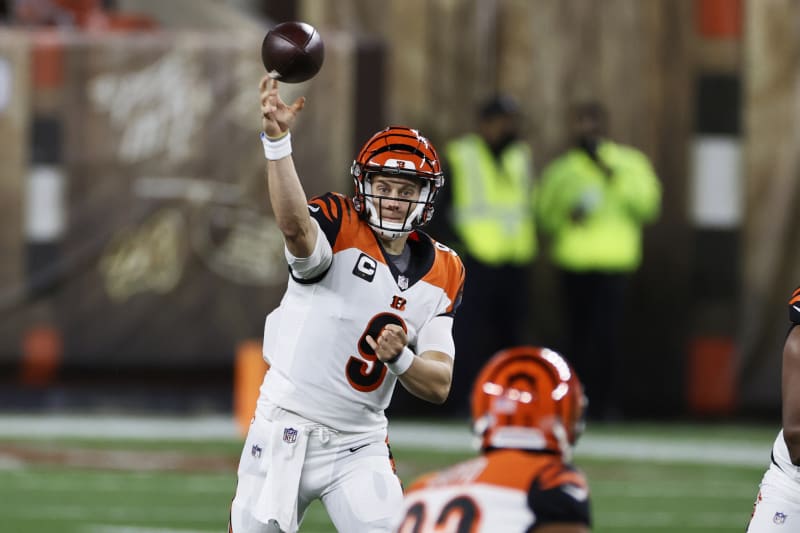 DON'T SLEEP ON Joe Burrow, CIN @ PHI
⚫ QB13 in FCF Rankings, QB18 in FantasyPros ECR
Volume was the best friend and closest confidant of the #1 overall pick of the 2020 NFL Draft, Joe Burrow. He put up 316 passing yards and three touchdowns in a defeat, but wins or losses, who cares. It's about the points, baby!
Philadelphia has not looked great so far in 2020, so while the defensive front remains imposing, I'm looking for Burrow to continue getting his feet wet against NFL defenses and assert himself more and more as the season progresses. A.J. Green has yet to have a breakout game like we've been accustomed to, though he's gotten the targets (22, tied for sixth-most in the NFL). Tyler Boyd has been solid as Burrow's main target and the rest of the targets have gotten some love as he's been very good spreading the ball around to guys like Drew Sample, Gio Bernard, Mike Thomas, and others.
I'm trusting Burrow in what could be considered a tough spot but a game where you can trust Burrow to make plays with both his arm and legs.
RUNNING BACK
START Joshua Kelley, LAC vs. CAR
⚫ RB17 in FCF Rankings, RB24 in FantasyPros ECR
All offseason, we were wondering just what was going to happen with this backfield when Melvin Gordon left for the division-rival Denver Broncos. Was it going to be Justin Jackson getting the bulk of the carries? This new guy Joshua Kelley?
Well, Kelley from the jump took that job and literally ran with it to two consecutive RB2 finishes and now gets a Carolina Panther defense that has allowed the most receptions to running backs (19) and the most touchdowns allowed to the position with six.
Kelley is not just a spell to Austin Ekeler either, he has his own role and is built for the red zone, with eight red-zone rushing attempts, six carries inside the 10-yard line, and 3 carries inside the 5-yard line.
I was honestly a bit surprised he received 23 carries last week against Kansas City but the Chargers' staff and Anthony Lynn clearly trust him in big-time scenarios and with high-leverage touches.
Kelley has a clear RB2 floor with upside for much more this week, so he's a fantastic start regardless of format.
SIT Todd Gurley, ATL vs. CHI
⚫ RB27 in FCF Rankings, RB18 in FantasyPros ECR
As pass-happy as the Falcons have been, none of that has rubbed off on Todd Gurley. He only has five targets and two catches on the season and doesn't even have the rushing work to justify his lack of use in the passing game, as he's received carries (35) but has done next to nothing with them (117 yards, one touchdown.)
Welcome to touchdown-dependency, Todd Gurley. It's really a sad turn of events for the former #1 fantasy player in 2017 that he's turned into what is essentially Adrian Peterson at only 26 years old. All we can do is use what is presented to make determinations and Gurley isn't presenting anything dynamic or useful to the table other than just empty yards and a random touchdown.
We're also seeing some sprinkling in of Brian Hill and Ito Smith to siphon some touches away from Gurley. If the Bears have Akiem Hicks back in the fold, he will dramatically transform that run defense for Chicago, but even if he doesn't, I'm not sure Gurley has it in him anymore to win you weeks or even present any more upside.
DON'T SLEEP ON Mike Davis, CAR @ LAC
⚫ RB24 in FCF Rankings, RB29 in FantasyPros ECR
With an excellent PPR floor (eight catches for 74 yards on eight targets) that was demonstrated when Christian McCaffrey left Week 2's game at Tampa with a high ankle sprain, Mike Davis represents a solid, low-end RB2 floor with opportunity for a little bit more if he can get into the end zone.
We've seen him in stops in San Francisco, Seattle, Chicago, and now, Carolina as a quality receiver out of the backfield while adding just enough on the ground to make defenses honest.
A tough matchup does loom with the Chargers, but Davis should be good double-digit fantasy points in PPR with his total yards output and 5-6 catches. A lot of teams are hurting for running back points with all of the injuries that have befallen the position this season, so don't scoff at the guy like Davis, who can keep you afloat at the position and buy you a few weeks while McCaffrey is on IR.
WIDE RECEIVER
START Odell Beckham Jr., CLE @ WAS
⚫ WR8 in FCF Rankings, WR14 in FantasyPros ECR
Odell Beckham Jr. had a quality day at the offense by any stretch in Week 2. with four catches, 74 yards, and a touchdown. I mean let's face it, we'll take 17.4 fantasy points in PPR, right? He's still on pace for 128 targets on the season, even despite the shortcomings of the Browns' offense that he's in.
After an opening matchup with Baltimore and this past one with Cincinnati, things stay relatively breezy for the LSU product, as he faces the Washington Football Team.
PFF's Ian Hartitz projects CLE/WAS to have the fastest pace among the Week 3 matchups this week, which should bode well for the volume for Beckham. As for the matchup itself?
Beckham through two weeks is 13th in the NFL in expected points disparity vs. actual points scored in fantasy. He should have been much better than what he's shown given the opportunity. His quarterback, Baker Mayfield hasn't been the greatest in this two-game sample size, but what he has done is have the 2nd highest average depth of target (aDOT) on play-action passes among those with over 10 attempts. Who does he target the most? That's right, Beckham. On the flipside, the Football Team has faced the play-action pass at the 8th-highest rate in the league so far at 30%.
Look for a fast pace, shootout potential (a fast pace could bump up a pedestrian 45.5 O.U line), and Odell Beckham to have himself a day against a Washington secondary on Sunday.
BONUS! START CeeDee Lamb, DAL @ SEA
⚫ WR18 in FCF Rankings, WR24 in FantasyPros ECR
I couldn't do this column and NOT mention one of my favorite individual matchups of the week: CeeDee Lamb in the slot versus 2019 fourth-rounder Ugo Amadi.
Lamb has been as advertised for the Cowboys in his brief two games as a professional, with 11 receptions for 165 yards, including a 106-yard effort last week against the Falcons. Lamb has seen the most slot snaps in the NFL so far and Amadi is only there because of a season-ending injury to Marquise Blair. The Seahawks have given up 731 yards to the wide receiver position, which is by far the most in the league as well, so expect big games out of the usual suspects, but especially Lamb.
SIT Will Fuller, HOU @ PIT
⚫ WR47 in FCF Rankings, WR37 in FantasyPros ECR
It's a packaged deal here, folks. If I'm not recommending Deshaun Watson, I can't very well recommend Will Fuller. He came up lame last week with a hamstring injury and a zero in the fantasy points column. Not the greatest of combinations to quench the appetite of fantasy managers.
Fuller is off the injury report so he should be good to go, but it's very difficult to have any trust in Fuller given last week's result, the long and checkered injury occurrences for Fuller, and the defense he plays, a stingy Steelers team who have only allowed two receivers to amass 100 yard against them since the start of 2019.
"But all Fuller need is one play be worth it for the week!"
While that may be true, the Steelers only allowed SIX plays of 40-plus yards last season and none with 60-plus yards.
I get the temptation, but you likely have much better plays on your roster than Fuller.
DON'T SLEEP ON Marquez Valdes-Scantling, GB @ NO
⚫ WR42 in FCF Rankings, WR49 in FantasyPros ECR
So, we've seen conflicting reports regarding a certain hamstring of a certain Packers all-world wide receiver, Davante Adams. It was initially reported that Adams "wanted to go back in the game" which would imply that the hamstring prognosis was better than was led on to be.
Later this week, Adams hasn't been practicing at all. Whether or not this is just precautionary, we'll see today when practice reports come out and an official injury designation is placed (likely "questionable"), but if Adams were to miss time, that would put Allen Lazard and Marquez Valdes-Scantling into the line of fire as the main wide receiver targets in a big-time matchup against the Saints on Sunday night.
As for MVS, he currently ranks 12th in the NFL in air yards, and has a 17.6% target share through two games, so he's been not only targeted at a regular clip, but targeted deep (17.2 aDOT). As a perimeter threat, he's likely to see either who Adams doesn't match up with (likely Janoris Jenkins) or Marshon Lattimore. Rodgers has no feat in targeting MVS and if they are down Adams, they will need MVS to come up with more 50/50 plays for the Packers to stretch the field and put pressure on the defense.
I like Valdes-Scantling as a boom/bust play with big potential to boom given how much Rodgers is trusting his receivers outside of Adams in the early-going of 2020. He's a nice flex play with the potential for much more.
TIGHT END
START Jonnu Smith, TEN @ MIN
⚫ TE6 in FCF Rankings, TE10 in FantasyPros ECR
With the bone bruise to A.J. Brown, other pass-catchers have had to step up in Brown's absence. One of those has been Jonnu Smith, who has emerged from the ever-crowded room of "tight end sleep du jour" to bonafide every-week starter.
Smith has three touchdowns, eight catches, 120 yards, and a 17.9% target share through two weeks of the season. Pretty, pretty good. He's going to see the same defense that saw Mo-Alie Cox ring up 111 yards on them last week. Fair to say that even on the road, that the Jonnu Smith experience will experience no roadblock to success.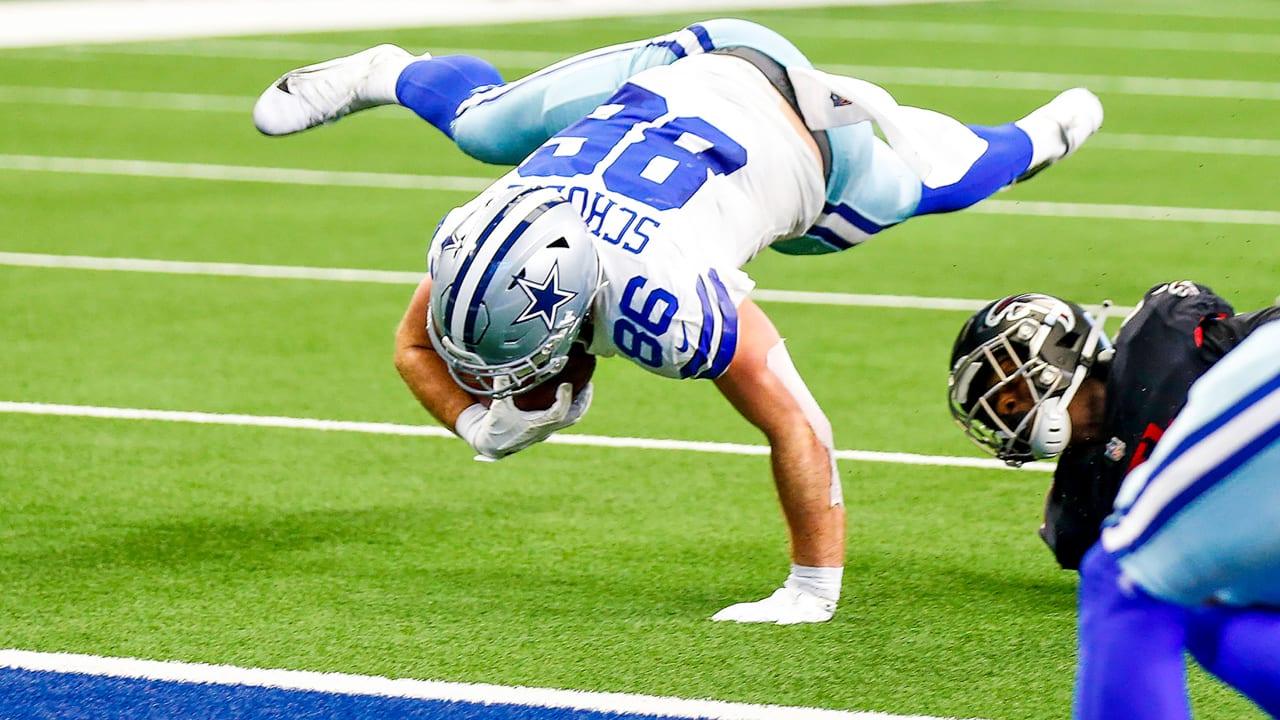 SIT Dalton Schultz, DAL @ SEA
⚫ TE26 in FCF Rankings, TE21 in FantasyPros ECR
Dubbed "Jarwin 2, Electric Boogaloo" by members of my household (me), Dalton Schultz surprised even the most outlandish of projections last week by putting up a nine catch, 88 yard effort including a touchdown in last week's track meet vs. the Falcons.
Are we ready to anoint him? Not so fast. While Seattle hasn't put up much resistance to wide receivers, a fellow by the name of Jamal Adams still lurks in the secondary for the Seahawks, which could make life tough for the young tight end from Stanford. Games like last week are anomalies, not the norm. Temper expectations here.
DON'T SLEEP ON Drew Sample, CIN @ PHI
⚫ TE20 in FCF Rankings, TE28 in FantasyPros ECR
"Don't type out "small Sample size", Don't type out "small Sample size"... don't do it Kevin...
Drew Sample's small sample size (damn it) came with C.J. Uzomah leaving Week 2 and the 2020 season with an Achilles' tear. Sample, who was drafted in the 2nd round last season and only garnered 6 targets all season, looked pretty good out there and Joe Burrow was targeting him a ton when Uzomah left the game. In fact, the tight end position in Cincinnati has been targeted a whopping 21 targets for a 21.6% target share. That's a huge number and for a player with that kind of target share, would rank 4th in the NFL over the first two weeks of the season.
Heads up: every single passing touchdown allowed by the Eagles has been to the tight end position. From Logan Thomas in Week 1, to the three touchdowns by Tyler Higbee last week, Sample has a shot to make it three in a row with a solid day at the office.
You can find Kevin Tompkins on Twitter @ktompkinsii. and co-hosting Fighting Chance Live!, with Gary Haddow, also of fightingchancefantasy.com. In Kevin's free time, he likes to draft wide receivers, ignore running backs until the 9th round, and snap up the occasional elite tight end.
---