2020 Fantasy Football: Starts, Sits, and Sleepers for Week 5!
---
With a quarter of the fantasy football season already in the books, we're starting to get a clear picture of breakouts, busts, trends, and a ton of information that's very helpful in analyzing start and sit decisions week to week in fantasy.
Each week here in this column, you'll find a start, a sit, and a sleeper for each position in fantasy football at the end of every week to get you options in your starting lineups. The starts will be players I typically have ranked higher than the consensus, the sits will be players I have ranked lower than consensus, and the sleepers will be lower ranked options that when the week is said and done, they'll be ranked much higher than initially thought.
ALSO, if you're in need of some start/sit advice on Sunday morning, myself and Gary Haddow will be co-hosting another show, called "Fighting Chance Kickoff" from 10AM to 11AM CT each week. We'll be sorting through the inactives, weather, start/sits, and the latest roster news to get your prepared for the week's matchups! We'll be putting up a tweet on Saturdays about submitting your starts/sits to us to answer live on the show, so keep tabs on us on Twitter @ktompkinsii, @garyhaddow1, and @FCFantasySports!
Now that we've gotten the housekeeping portion out of the way, let's get into the Starts, Sits, and Sleepers for Week 5!
QUARTERBACK
START Teddy Bridgewater, CAR @ ATL
⚫ QB7 in FCF Rankings, QB10 in FantasyPros ECR
Teddy Bridgewater should be the streamer du jour on Sunday as the Panthers head into Atlanta, who have allowed the most points to the quarterback position over the first quarter of 2020. Aaron Rodgers torched this defense with nothing but a Robert Tonyan for 327 yards and four touchdowns, so with Robby Anderson, D.J. Moore, Mike Davis and others, eclipsing the 300 yards is certainly attainable. Passing for four touchdowns may not be but the Falcons have given up at least four touchdowns in some capacity in every single contest so far.
If you're iffy about your quarterback's opposition this week or streaming the position, check out Bridgewater and toss him in your lineup to stream for the week. It has pretty much gotten to the point where any quarterback facing the Falcons should be an auto-start.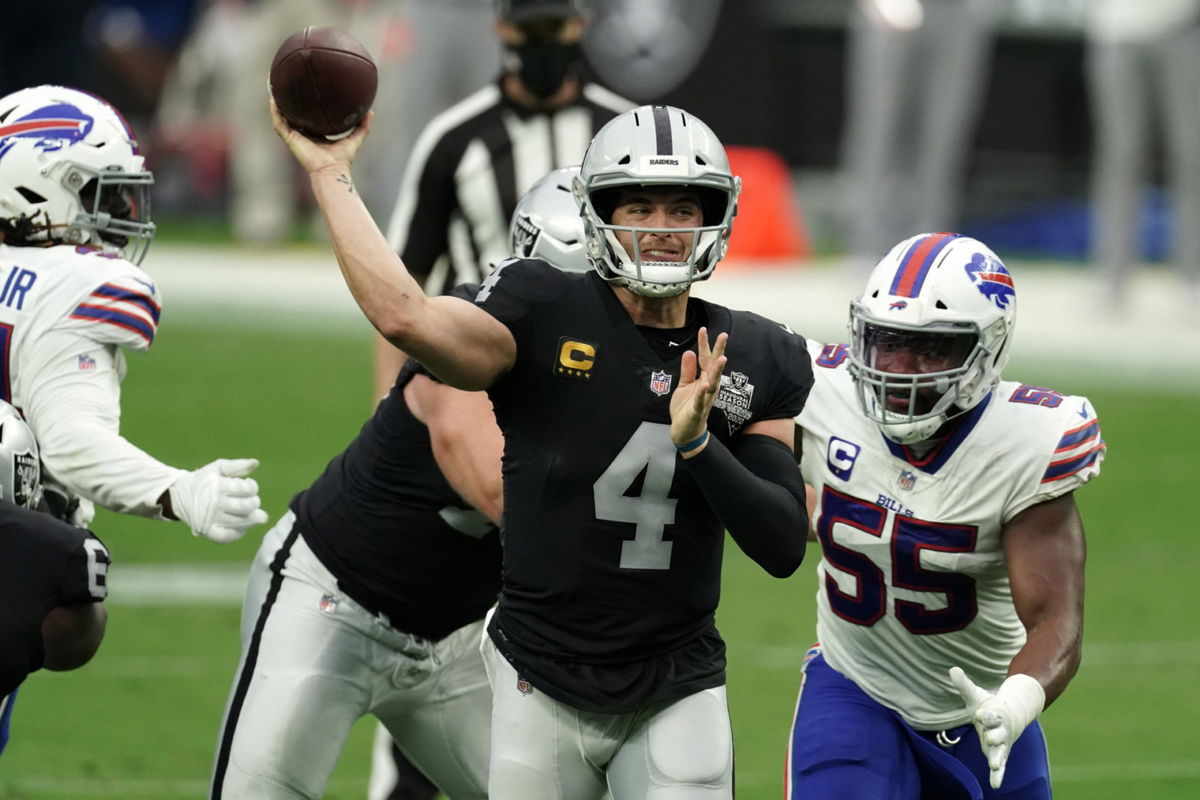 SIT Derek Carr, LVR @ KC
⚫ QB29 in FCF Rankings, QB24 in FantasyPros ECR
Don't look now, but Derek Carr has been impressively competent for the Raiders in the early-going of 2020. As a real-life NFL quarterback of course, not so much in fantasy, as Carr is still only QB19 on the season. Carr hasn't thrown an interception yet but that streak could be coming to an end against the Kansas City Chiefs. The Raiders should get Ruggs but it may not matter as the Chiefs' secondary has been very good so far this season, who have allowed a total line of 35/65 for 287 yards, two touchdowns, and three interceptions in the last two contests alone. This season, the Chiefs have not allowed multiple passing touchdowns to any quarterback so far. Carr also has historically not played well against the Chiefs, not even eclipsing 10 fantasy points in either game last year against the defending Super Bowl champions.
If you're in a two-QB league, you're likely starting Carr, but for single-QB leagues, let him sit this one.
DON'T SLEEP ON Kirk Cousins, MIN @ SEA
⚫ QB8 in FCF Rankings, QB12 in FantasyPros ECR
While Kirk Cousins hasn't thrown more than 27 passes in any start so far in 2020, that number should be eclipsed in this Sunday Night tilt versus the Seattle Seahawks. Minnesota is going to have to throw a bit more to keep up with Seattle and they should be able to have a ton of success... just like everybody else has. It will be a styles clash as the Vikings have run the fewest plays per game at just under 56 plays per, while the Seahawks have run the most player per game at just shy of 74 plays.
With Justin Jefferson emerging next to Adam Thielen and the Seahawks giving up cover 400 yards per game to opposing quarterbacks in the first four games of 2020, this should be as safe of a stream as it gets for fantasy managers. Lock Cousins in as a top-12 quarterback play this week.
RUNNING BACK
START James Robinson, JAX @ HOU
⚫ RB3 in FCF Rankings, RB7 in FantasyPros ECR
Simply put, James Robinson has been the waiver wire wonder so far in fantasy this season. He currently sits at RB6 in PPR scoring on the season and overall, has handled 84% of the backfield touches for the Jaguars this season. Only Derrick Henry, Ezekiel Elliott, and Joe Mixon have higher percentages of their respective backfield's workload.
On the flip side, the Houston Texans have allowed four straight running backs to score at least 15.7 fantasy points in PPR against them so far in 2020.
Robinson has proven himself to be big contributor, whether the Jaguars are winning or not, so no matter what the case may be, you can expect Robinson to be heavily involved with a great shot at finishing as the overall RB1 this week. His ceiling his very high and you can very much start him with the utmost confidence.
SIT Myles Gaskin, MIA @ SF
⚫ RB33 in FCF Rankings, RB27 in FantasyPros ECR
We're starting to get a clearer picture on what Myles Gaskin is, a low-ceiling, safe for a handful of points RB2/3. He's not going to win you weeks but if you're destitute at the position, he'll give you some points. One thing going for him is the fact that he's getting the majority of touches in the offense over Matt Breida and Jordan Howard, so you can feel good about that... I guess.
The one thing that Gaskin does NOT get is goal-line work, which would be a life-saver in a matchup like this on the road in San Francisco, who have been the best fantasy defense to opposing running backs. The 49ers have also given up the 2nd-fewest receptions to running backs this season as well, so Gaskin is merely a middling flex play this week.
With bye weeks here, it's hard to be choosy about players in your RB or flex spots, but try and shoot for more upside if you have a better option.
DON'T SLEEP ON Antonio Gibson, WAS vs. LAR
⚫ RB19 in FCF Rankings, RB23 in FantasyPros ECR
With at least 12 PPR fantasy points in his last three games, Antonio Gibson is starting to make due on his offseason hype. One thing we did NOT expect however, is Gibson has taking 8 of the 11 Washington red-zone carries over the last three weeks and also 4 of the 6 carries inside the five-yard line.
That's a gigantic percentage of the high-value touches for Gibson and only bodes well for his future. Granted, the quarterback change to Kyle Allen should affect his opportunities a little bit, but Gibson should be able to make up for that. The Rams have allowed a top-16 running back in three of their games so far.
With touchdowns scored in Gibson's last two games as well as the increased red-zone usage and passing work, Gibson is a safe RB2 with upside in a matchup that should benefit him in a likely negative game-script.
WIDE RECEIVER
START Justin Jefferson, MIN @ SEA
⚫ WR8 in FCF Rankings, WR23 in FantasyPros ECR
Per Graham Barfield's Week 5 Stat Pack on FantasyPoints.com:
Obviously, Justin Jefferson was dynamic for Joe Burrow lining up primarily in the slot last season at LSU, but moving to the perimeter has sparked something major in Jefferson and he is starting to look like this season's A.J. Brown. He's breaking out in a major way (3.7 yards per route run leads the NFL) and also leads the NFL in 20+ yard receptions with eight. Seattle has been an absolute turnstile against receivers, allowing 336.5 yards per game to the wide receiver position alone. They have also allowed NINE receivers to post greater than 15 fantasy points in four games.
We can't overthink this one. Justin Jefferson in this matchup has overall WR1 upside for the week. Set and forget.
SIT Julian Edelman, NE vs. DEN
⚫ WR40 in FCF Rankings, WR29 in FantasyPros ECR
I guess if you were going to start any Patriots' offensive player this week, it'd be Julian Edelman, but I still don't feel good about it. The Broncos' secondary is a defensive matchup to target and exploit as a quarterback (5th most fantasy points given up), but we don't even know who the quarterback will be for New England. Whether it's Brian Hoyer or Jarrett Stidham, I honestly don't think it matters. Yes, both Patriots' signal-callers went through a buzzsaw against the Chiefs last week, but you can't feel comfortable about any option.
Edelman has tapered off considerably after a strong start to the season with only a 5/58 line combined in the last two games. He's merely a flex play and not the set and forget WR2 for fantasy that he is with Cam Newton and has been for so many years with Tom Brady.
DON'T SLEEP ON Marquise Brown, BAL vs. CIN
⚫ WR15 in FCF Rankings, WR20 in FantasyPros ECR
Marquise Brown's targets over the first four games of 2020 read: 6, 6, 6, and 8.
Brown's fantasy finishes over those same four games? WR23, WR71, WR100, and WR38.
So the targets haven't exactly translated into the fantasy goodness we were hoping for over the course of the first quarter. Everything else is there though. Brown has 45% of the Ravens' air yards (4th in the NFL) and is commanding a 26% target share. Those statistics are everything you want in a receiver, they just haven't shown up in the raw stats. Enter the Cincinnati Bengals, who have given up 15 plays of 20 or more yards this season. None of the projected cornerback matchups are particularly concerning as it relates to the Baltimore pass-catchers. William Jackson tends to stay on the right side of the formation, so Brown can be moved around to accommodate his speed and skill-set.
Better days are coming for "Hollywood". They could be coming as soon as this Sunday in Week 5.
TIGHT END
START Evan Engram, NYG @ DAL
⚫ TE6 in FCF Rankings, TE9 in FantasyPros ECR
In the last three games against the Dallas Cowboys, the tight end position has scored at least 11 fantasy points (Hayden Hurst, Greg Olsen, and Austin Hooper). This matchup, which features two porous defenses should allow Evan Engram to have a great day. Like we featured with Marquise Brown, the targets have been there for Engram (third-highest among TE), but the raw stats haven't equated to solid days at the offense (just 17 receptions and 131 yards receiving).
The general inefficiency of the Giants' offense as a whole is certainly hampering everybody within, with the team averaging just 1.23 points per drive, the lowest in the NFL.
The Cowboys' defense could be what ails QB Daniel Jones and the passing game, so look for Evan Engram to have a good shot as finding the end zone for the first time this season as well as posting a quality line for his fantasy managers.
SIT Mike Gesicki, MIA @ SF
⚫ TE18 in FCF Rankings, TE12 in FantasyPros ECR
Mike Gesicki ran the fifth-most routes among tight ends last week, but was out-produced and out-targeted by Durham Smythe, who I'm guessing is a butler-turned blocking tight-end. Gesicki has turned in two straight outings with only one catch, and with the 49ers clamping down hard on the tight end position this season, and San Francisco having allowed just four tight ends to eclipse 32 yards in their last 20 games, it's best to sit Gesicki this week for better options.
Maybe our own Brian Drake was on to something with this tweet?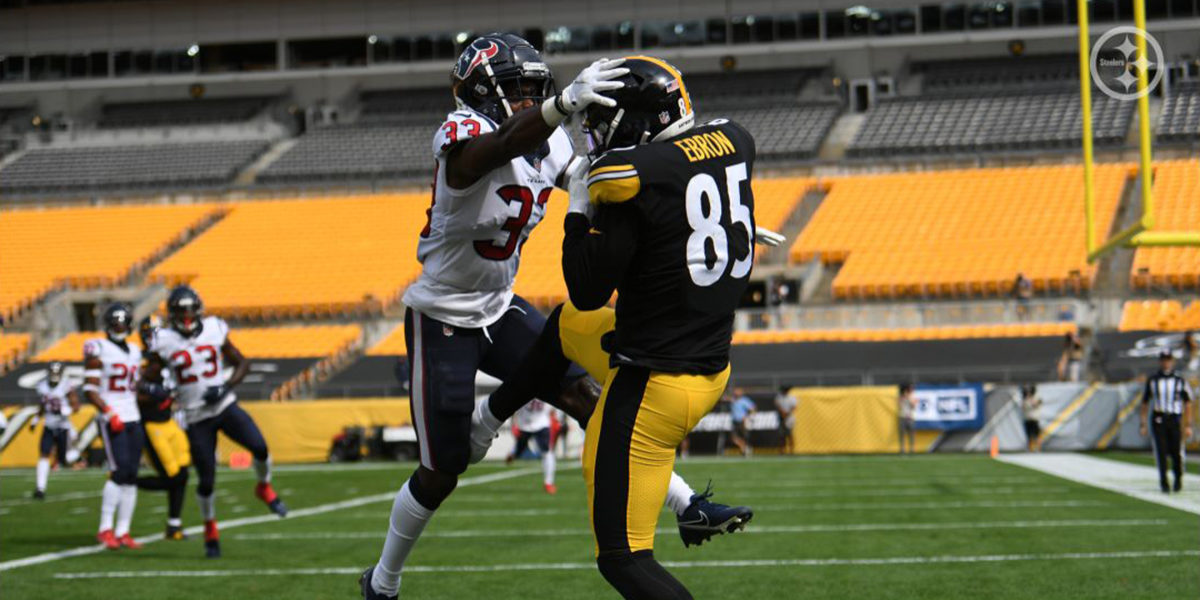 DON'T SLEEP ON Eric Ebron, PIT vs. PHI
⚫ TE11 in FCF Rankings, TE14 in FantasyPros ECR
For Eric Ebron, everything is trending in the right direction for him in this offense and Ebron should be a key contributor in the Steelers' Week 5 matchup with with Philadelphia Eagles. In Week 2, the Eagles gave up three touchdowns and 28 fantasy points in PPR to Tyler Higbee and just last Sunday night, they allowed a returning George Kittle to torch them for 39 fantasy points. While Ebron is no Kittle or arguably Higbee, Ebron has run the 14th-most routes among tight ends and has seen his targets increasing each week, culminating in a quality Week 3 line of 5/52 on seven targets, including a touchdown.
Diontae Johnson leaving the game early in Week 3 may have contributed to Ebron having his best game but at worst, momentum is on his side in a matchup that can be easily exploited by Ben Roethlisberger and the Steelers. I like Ebron this week as a fringe TE1 who is out on waivers in a bunch of leagues. If you roster T.J. Hockenson or Robert Tonyan and need a bye week fill-in, Ebron is very capable of putting up double-digit points in PPR with a good shot at a touchdown.
You can find Kevin Tompkins on Twitter @ktompkinsii. and co-hosting both Fighting Chance Live! and Fighting Chance Kickoff on Sunday mornings with Gary Haddow, also of fightingchancefantasy.com. In Kevin's free time, he likes to draft wide receivers, ignore running backs until the 9th round, and snap up the occasional elite tight end.
---