2020 Fantasy Football Week 2: Starts, Sits, and Sleepers!
---
It was an eventful off-season for reasons not involving football, but we made it through the first slate of games, so that's a moral victory in itself. On the doorstep of Week 2, we've got a lot of new faces here who are recommended starts, sits, and sleepers as you navigate setting your lineup this week. We got a nice base of context in Week 1 but now is when we start to get the layers and develop trends we can use all season.
Each week, you'll find a start, a sit, and a sleeper for each position in fantasy football at the end of every week to get you options in your starting lineups. The starts will be players I typically have ranked higher than the consensus, the sits will be players I have ranked lower than consensus, and the sleepers will be lower ranked options that when the week is said and done, they'll be ranked much higher than initially thought.
ALSO, if you're in need of some start/sit advice on Sunday morning, myself and Gary Haddow will be co-hosting another show, called "Fighting Chance Kickoff" from 10AM to 11AM CT each week. We'll be sorting through the inactives, weather, start/sits, and the latest roster news to get your prepared for your Week 1 matchups! We'll be putting up a tweet later on today about submitting your starts/sits to us to answer live on the show, so keep tabs on us on Twitter @ktompkinsii, @garyhaddow1, and @FCFantasySports!
Now that we've gotten the housekeeping portion out of the way, let's get into the Starts, Sits, and Sleepers for Week 2!
QUARTERBACK
START Ben Roethlisberger, PIT vs. DEN
⚫ QB6 in FCF Rankings, QB13 in FantasyPros ECR
To me, Ben Roethlisberger is an absolute slam-dunk this week. He threw for 3 touchdowns last Monday night against a subpar New York Giants defense and now gets to face a traveling Denver Broncos team on a short week that lost its best cornerback in A.J. Bouye for the next few weeks at minimum. They're also without standout pass-rusher Von Miller for the season, so I'm supremely confident in Ben continuing to round into form after his 2019 elbow injury at home in a big boom spot on Sunday.
SIT Carson Wentz, PHI vs. LAR
⚫ QB20 in FCF Rankings, QB15 in FantasyPros ECR
Carson Wentz was bottled up, fumbled twice, and taken down eight times by the Washington defensive line in Week 1, so now they find themselves in a similar situation with one of the best linemen in football, Aaron Donald and the Los Angeles Rams.
With all the problems the Eagles have had on their offensive line, this could play out the same for Wentz and the Eagles this week. Dallas' offensive line grades out pretty well and the Rams gave Dak Prescott fits, so I'm very hesitant to start Wentz in any format outside of Superflex.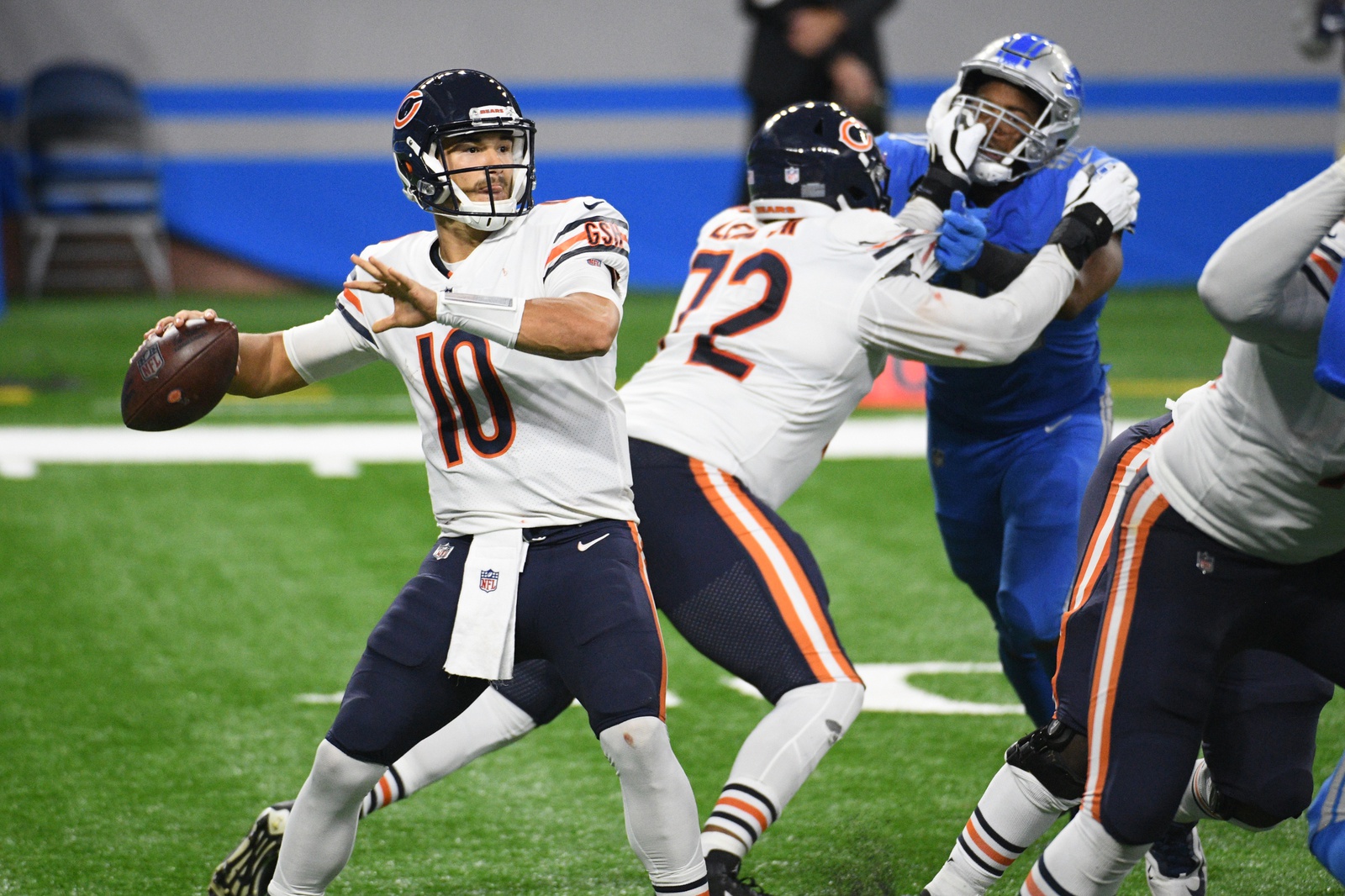 DON'T SLEEP ON Mitch Trubisky (again), CHI vs. NYG
⚫ QB14 in FCF Rankings, QB24 in FantasyPros ECR
Don't look now, but we could be seeing back to back fantasy relevant weeks for one Mitchell Trubisky. Patrick Mahomes who? The New York (football) Giants are on a short week and travel to Chicago so that could pose some issues. Trubisky really turned it on in the 4th quarter of Week 1's contest vs. Detroit, so if he can keep that momentum, he's in the streaming class of quarterbacks for Week 2 given the talent-bereft state of the Giants defense. I'd happily stream him over guys like Carson Wentz, Jared Goff, and Joe Burrow.



RUNNING BACK
START Zack Moss, BUF
⚫ RB23 in FCF Rankings, RB30 in FantasyPros ECR
If you were on Zack Moss this offseason, you were encouraged by the potential for high-leverage touches, like the goal-line carries and pass-receiving work. Then, Bills GM Brandon Beane just came out and said Moss "envisions Moss playing a role similar to (Frank) Gore from last year".
In Week 1, Moss saw three carries inside the 5-yard line and while it was concerning that he didn't convert any of those into a touchdown, he did take a reception into the end zone, salvaging his day for fantasy manager who took a chance. Though according to PFF's expected fantasy points model, Moss should have done MUCH more given the opportunities he was given. He had the second-highest points disparity between his total fantasy points and his expected output based on opportunity.
If the Bills jump out, you can expect Moss to churn away some yards to salt away the game. If for some reason the Bills are down, Moss should be plenty involved as a pass-catcher (four targets in Week 1). I'm expecting him to be at worst, an RB2 with upside for much more if he returns to the end zone in Week 2.
SIT Mark Ingram, BAL @ HOU
⚫ RB30 in FCF Rankings, RB23 in FantasyPros ECR
There are a lot of muddy, murky undercurrents to this recommended sit for Mark Ingram. The first being the elephant in the room named J.K. Dobbins, who drops Mark Ingram's floor into the earth's crust. Ingram's snaps fell short of Dobbins for Week 1 (23-21) and while it's hard to annoint a back in a backfield committee after 7 carries by Dobbins, he got the goal-line work and plunged in for two scores.
If the game gets lopsided, it looks like it's Dobbins and Gus Edwards to get the work, not Ingram. The low floor for Ingram is not something you want to trust as an RB2 or flex play this week, so I'm going to pass on Ingram for Week 2.
DON'T SLEEP ON Jerick McKinnon, SF @ NYJ
⚫ RB43 in FCF Rankings, RB52 in FantasyPros ECR
With the lack of healthy receiving options for the 49ers, Jerick McKinnon could continue to carve out a flex-worthy role as the satellite option there behind Raheem Mostert. He's gotten the touches certainly over Tevin Coleman and with the Jets being a quality defensive unit against the run, it can definitely open things up in the passing game for somebody like McKinnon to not just contribute, but thrive.
He's worth flex consideration this week and got double-digit points last week with his 44 yards and a touchdown. He could easily reproduce this line or much more if given the touches, which with the Niners in "all hands on deck" mode, I'm predicting happens.
WIDE RECEIVER
START Anthony Miller, CHI vs. NYG
⚫ WR25 in FCF Rankings, WR38 in FantasyPros ECR
With a quality outing against the Detroit Lions in the slot in Week 1 (4-76-TD), Anthony Miller is hopefully starting to materialize as a quality, every-week starter in fantasy. While he only ran 22 routes last week, he should be in line for more, and while maybe he's not yet an Allen Robinson-esque every down player, he's going to make an impact and maximize when he is there. For Week 2, Miller draws a fourth-round rookie in Darney Holmes, and happens to be PFF's 3rd best WR/CB matchup advantage of the Week 2 slate. Look for Trubisky to keep his good fortune going this week and Miller should play an integral part in that.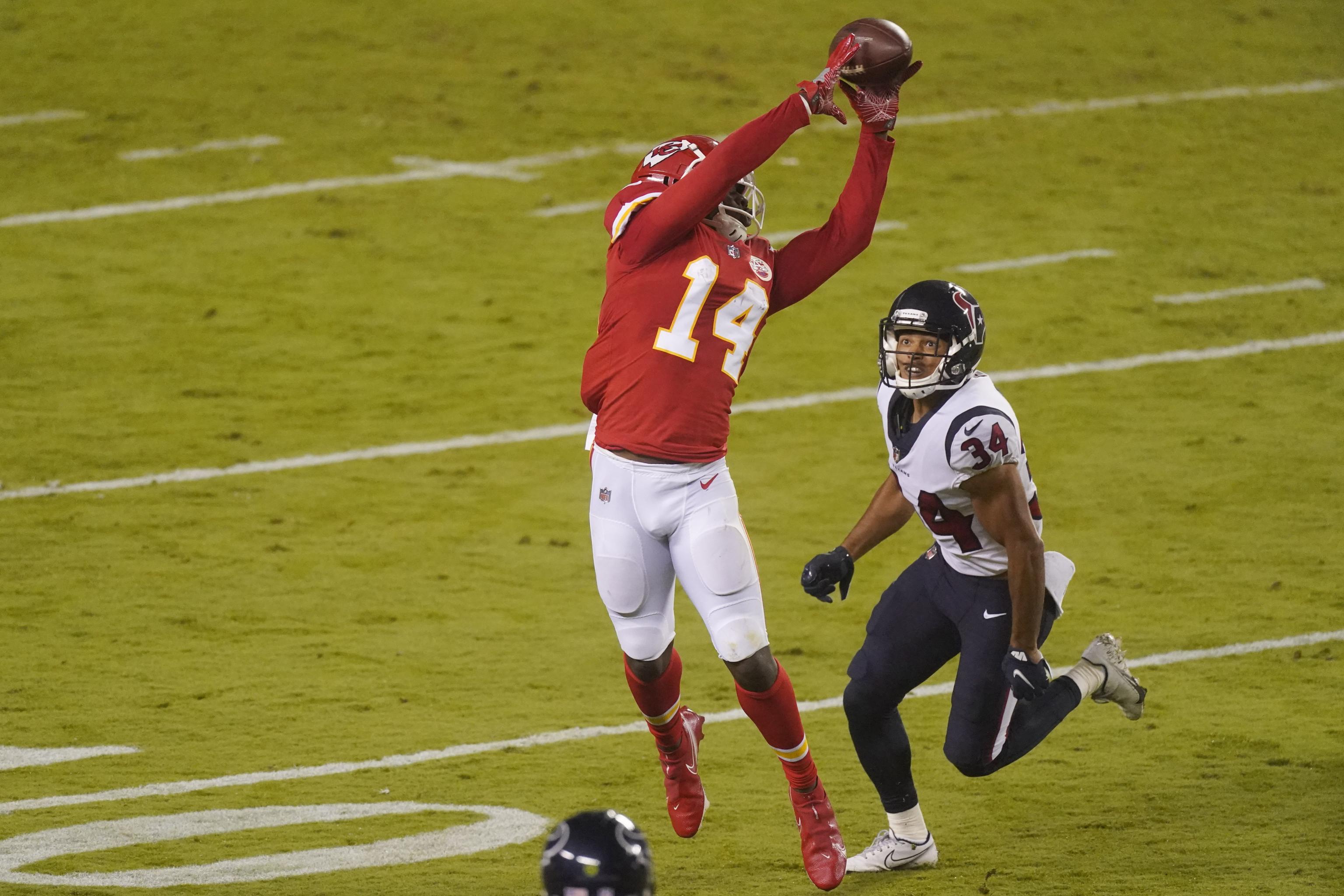 SIT Sammy Watkins, KC @ LAC
⚫ WR52 in FCF Rankings, WR47 in FantasyPros ECR
Week 1 warrior Sammy Watkins always comes out of the gates firing on all cylinders, but then stumbles and falls flat on his face. Take last year's Week 1, where he obliterated the Jaguars for 9-198 and three touchdowns. It wasn't as pronounced but he did have 7-82 and a touchdown last week.
It can be easy to plug Watkins into lineups after his Week 1, but this matchup against the Chargers is not one you can start Sammy in with confidence. No matter what corner Watkins sees, whether it's Desmond King or Casey Hayward, he's going to have trouble. Tyreek Hill is the only wide receiver you can start with any sort of confidence, so it's best to leave Watkins on your bench. Make him earn your trust in multiple weeks rather than a one game sample.
DON'T SLEEP ON Parris Campbell, IND vs. MIN
⚫ WR29 in FCF Rankings, WR39 in FantasyPros ECR
This could be the last call and opportunity for you to pick up Parris Campbell in leagues. He's got a JUICY matchup against a Minnesota secondary who couldn't stop anybody on the Green Bay Packers in Week 1 (not even Marquez Valdes-Scantling!). All Campbell did from the slot was lead the Colts in snaps, targets, and receiving yards last week.
Yes, Philip Rivers isn't going to throw the ball 46 times, but there's still plenty to go around in Indy, so I'm starting Parris Campbell with a ton of confidence in leagues. You should too.
TIGHT END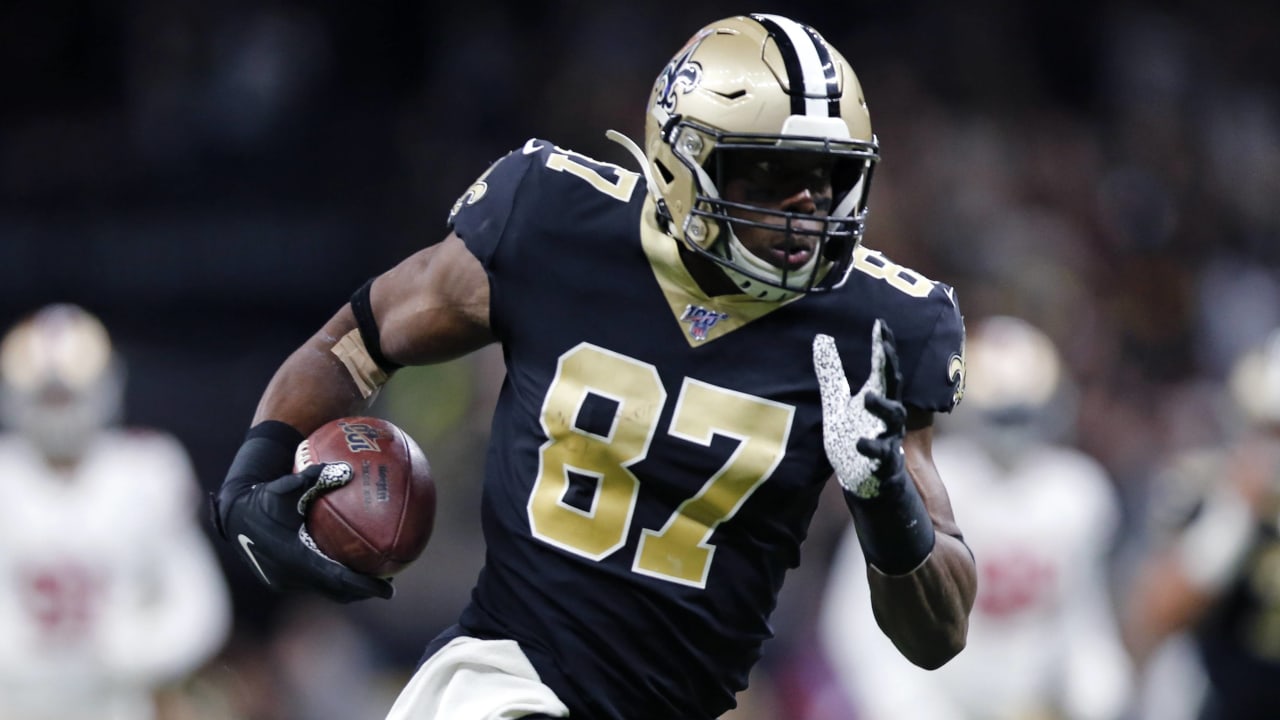 Start Jared Cook, NO @ LV
⚫ TE6 in FCF Rankings, TE8 in FantasyPros ECR
Jared Cook is my odds on favorite to be the main beneficiary if Michael Thomas were to miss any time with his injury. Cook has 84 receiving yards or a touchdown in six of his last seven contests dating back to the 2019 season, so he should benefit from the narrowing target distribution.
Also: REVENGE GAME.
He's a top-six start this week among the tight ends in fantasy.
SIT Rob Gronkowski, TB vs. CAR
⚫ TE23 in FCF Rankings, TE20 in FantasyPros ECR
Simply put, Rob Gronkowski is boxed out of prime opportunity in Tampa Bay. Yes, he ran more routes than O.J. Howard (21 routes to Howard's 19) and was on the field more often than Howard as well (77% to 53%), but with so many other athletic weapons on the field, Gronk's value is tied to touchdowns, which we all know are fool's gold in fantasy and entirely too fickle to chase.
The Bucs are favored by more than a touchdown against Carolina, so game script should be in the Bucs' favor. So with less opportunity to pass, that shrinks the opportunity for Gronk. Don't chase the former WWE 24/7 Champion this week.
DON'T SLEEP ON Logan Thomas, WAS @ ARI
⚫ TE15 in FCF Rankings, TE21 in FantasyPros ECR
"The Talented Mr. LoTho" (damn it, I tried) Logan Thomas is a fantastic start against the Arizona Cardinals, who still inexplicably cannot cover a tight end to save their lives. George Kittle put up 4-44 in the first quarter last Sunday and was ready to put up gaudy numbers before he left the game.
Before you say that not just anybody can be thrown into lineups at tight end against the Cards, consider that Thomas was third among all tight ends in air yards for Week 1. Fire him up!
You can find Kevin Tompkins on Twitter @ktompkinsii. and co-hosting Fighting Chance Live!, with Gary Haddow, also of fightingchancefantasy.com. In Kevin's free time, he likes to draft wide receivers, ignore running backs until the 9th round, and snap up the occasional elite tight en
---