Preemptive Strike: Week 4
---
We are already reaching the quarter mark of the season after this week's game. Whether you are 3-0 or 0-3 you always want to improve your team and set up your fantasy team for success. Obviously, trading is a way to improve your team, but so is working the waiver wire. In this week's edition of Preemptive Strike, I wanted to focus on giving you more players to stash, to get you ready for the endgame. So open up a nice cold adult beverage and get ready to beat your league mates to the punch.
Quarterbacks
Check to see if these quarterbacks are available to add first: Dak Prescott 74% Rostered, Carson Wentz 58% Rostered, Jared Goff 52% Rostered, and Justin Fields 45% Rostered.
Jameis Winston, QB Saints 40% Rostered
Jameis Winston is currently listed as out and will not play this week. But if you are streaming quarterbacks and looking ahead to Week 5, Winston should hopefully be back in time to play the Seahawks. Since he is out you be able to add him now to your team, then move him to IR to then pick up another player to fulfill another need.
Mac Jones, QB Patriots 20% Rostered
Another quarterback that is a no-go this week is Mac Jones due to an ankle injury. But if you are in a deeper league and need a streaming option, Jones gets to face off the Lions in Week 5, who are allowing the fifth-most fantasy points to quarterbacks this season.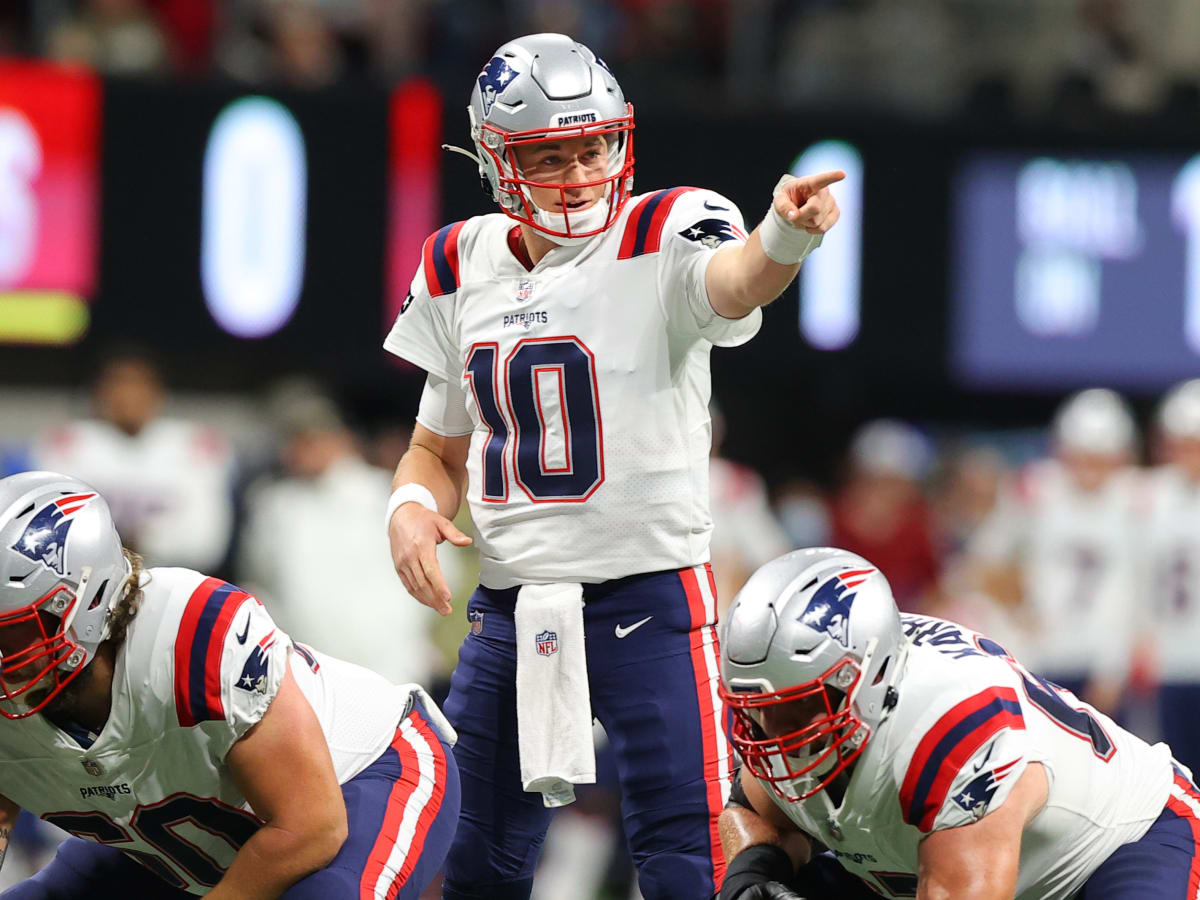 Zach Wilson, QB Jets 9% Rostered
The one quarterback that really has me intrigued with his return to the lineup this week is Zach Wilson. The Jets quarterback got injured during training camp and has been finally cleared to not only return to practice but will get the start in Week 4. Wilson has plenty of weapons to choose from and hopefully, he's been taking notes from Joe Flacco and will get these receiving options the ball. This is a good game to get his feet wet because in Week 5 he gets the Dolphins coming to town and they allow the most fantasy points to quarterbacks in 2022.

Quarterbacks to Stash in Two-Quarterback & Super-Flex Leagues: Kenny Pickett 5% Rostered, Malik Willis 1% Rostered, and Desmond Ridder 1% Rostered.
Running Backs
Check to see if these running backs are available to add first: Brian Robinson 53% Rostered and Kenneth Walker 49% Rostered.
James Cook, RB Bills 36% Rostered
Devin Singletary is the gleam in Josh Allen's eye in the Bills backfield, but over the last couple of weeks, James Cook has steadily got an increase in touches. In Week 2 he received 11 carries and ran for 53 yards and in Week 3 Cook was targeted five times and brought in four receptions for 37 yards. At this moment you can't start the talented rookie in shallower leagues but he is definitely the running back to own should Singletary go down with an injury. If last week was any indication that starting running backs can go down at any moment you always want to be ahead of the game.
Jaylen Warren, RB Steelers 10% Rostered
I can't believe Jaylen Warren is only 10% rostered in Yahoo leagues. Holy Schmidt! Like most players on this list, Warren is an injury away from becoming a league winner in my opinion. Warren has received four carries in each of the last two weeks and doubled his rushing yards totals in one week. I know it's a small sample size but over his previous eight carries, Warren is averaging 5.6 yards per rush. Add Warren now while you can.
Tyler Allgeier, RB Falcons 14% Rostered
Cordarrelle Patterson is currently listed as questionable due to a knee injury but has practiced this week and is likely to play. With Damien Williams currently on the IR, the next man up is Tyler Allgeier. Allgeier has been more involved in the offense and will be the first to receive a larger role should Patterson miss anytime. The rookie running back is a player to add in 12-team leagues.


Rachaad White, RB Buccaneers 25% Rostered
At the moment Rachaad White is barely a blip in the Buccaneers' offense radar due to Leonard Fournette being a bell cow for this offense. But as previously mentioned running backs have been getting dinged up in a hurry and should Fournette miss any time White's will skyrocket. So add him if you have the space in 12-team leagues.

Running backs to stash in deeper leagues: Isiah Pacheco 19% Rostered. Jerick McKinnon 9% Rostered, Zhamir White 6% Rostered, Sony Michel 4% Rostered, Tyrion Davis-Price 4% Rostered, Craig Reynolds 2% Rostered, and Justice Hill 2% Rostered.


Wide Receivers
Check to see if these wide receivers are available to add first: Romeo Doubs 66% Rostered, Darnell Mooney 58% Roster, Julio Jones 57% Rostered, Jahan Dotson 52%, and Isaiah McKenzie 46% Rostered.
Treylon Burks, WR Titans 42% Rostered
The Treylon Burks breakout week did not happen last week but what was encouraging was his snap count and route run. Don't stop believing the big game is coming and it may be your last chance to add him or even trade for him at a discount price.
George Pickens, WR Steelers 39% Rostered
If George Pickens can make that badass one-handed catch what do you think might happen if they start throwing him the ball more? I don't know how much longer Mitch Trubisky will be the starting quarterback for the Steelers, but once Kenny Pickett takes over the starting gig look for Pickens stock to be on the rise. Try to add him and keep him at the end of your benches for later in the year.
Michael Gallup, WR Cowboys 37% Rostered
Michael Gallup is finally free from any injury designations and is set to make his 2022 season debut. Add him now for free because once he plays and Dak Prescott returns sooner rather than later he will cost you.
Josh Palmer, WR Chargers 27% Rostered
What more does Josh Palmer have to do to receive some love from fantasy managers? I know Keenan Allen should be coming back soon, but Palmer needs to be rostered in over 50% of Yahoo leagues. All Palmer has done with his 17 targets over the last couple of weeks is bring in 10 receptions for 129 yards and a touchdown. So add Palmer now and thank me later.
Zay Jones, WR Jaguars 30% Rostered
Zay Jones has proven in two of the first three weeks of the season that he is Trevor Lawrence's security blanket. Jones averaged 10 targets in Week 1 and Week 3. In Week 2 the Jaguars won easily and it was more of a James Robinson day. Lawrence has already proven that Christian Kirk and Jones are his go-to guys and if you are in need of a consistent contributor in your flex spot add Jones as he should be available in most leagues.
Greg Dortch, WR Cardinals 29% Rostered
Another wide receiver that has been as consistent as they come in 2022, is Greg Dortch. He has gradually gotten some love from fantasy managers but is still way under the 50% rostered plateau. AJ Green is out for Week 4 and DeAndre Hopkins is still out due to suspension. Dortch will continue to be one of Kyler Murray's main targets, and he should be one of your targets to add as well.
Wide Receivers to stash in deeper leagues: Jameson Williams 27% Rostered, Robbie Anderson 21% Rostered, Richie James 14% Rostered, Josh Reynolds 10% Rostered, and Alec Pierce 4% Rostered.
Tight Ends
Check to see if these tight ends are available to add first: David Njoku 71% Rostered and Irv Smith Jr. 51% Rostered.
Tyler Conklin, TE Jets 41% Rostered
With Zach Wilson returning under center, none of us will know how he will distribute the ball to his receiving options. But one weapon I think he continues to feed is Tyler Conklin. What's good is that Wilson gets a week to get reacclimated with the offense including Conklin, and next week the Dolphins come to town and they give up the most fantasy points to tight end. Therefore beat the waiver wire rush next week and add him now if you can.
Taysom Hill, TE Saints 27% Rostered
If you are looking for a deeper league sleeper at the tight end position look no further than Taysom Hill. Jameis Winston has been ruled out for this week's contest in London, so that means Andy Dalton will be under center for the majority of the plays. But it also means that Hill will surely get additional touches behind center. He may not throw a ton but he will be rushing the ball and could see a touchdown or two anytime he takes a snap at quarterback.
Cole Kmet, TE Bears 35% Rostered
At that start of the season, Cole Kmet was nowhere near this percentage of ownership, because he was on everyone's radar as a sleeper this year. But after you start the season with no catches in the first two games many fantasy managers said peace out homie and dropped Kmet like a bad habit. It is not only been Kmet who has had issues in this offense, but every receiving option has laid a big egg so far this season. In Week 3 Kmet finally showed some life by grabbing two receptions for 40 yards on three targets, which is sadly the most targets he's received in any game. The Bears need to start to open up the offense and do more than just run the football if they want to start making their life a little easier. Kmet is a speculative add in 12-team leagues with the hope that they start throwing the damn ball.
Tight Ends to stash in deeper leagues: Isaiah Likely 4% Rostered, Daniel Bellinger 1% Rostered, Greg Dulcich 1% Rostered, and Jelani Woods 1% Rostered


Defense Streaming Options for Week 5
New Orleans Saints Defense 57% Rostered will face off against the Seahawks at home.
Minnesota Vikings Defense 27% Rostered tangle with the Bears.
Miami DolphinsDefense 22% Rostered get to battle the Jets.
What players are you looking to add before this week's games? If you would like to discuss this further or have any fantasy questions you can reach me on Twitter at @smooth1074.
---