Start and Sit Week 11
---
Week 11 is Bye-pocalypse II, The Return of the Resting Starters. Let's navigate the waiver-add landmines and get through another week with solid starters on bye this week. Remember, you're starting your studs no matter what. Don't get cute by sitting them over the players you see here. This article focuses on who we feel can give you an edge this week.
Starters at Quarterback:
Aaron Rodgers, QB - Green Bay Packers
For the first time this year, Aaron Rodgers is on the good side of a Start/Sit column. Rodgers is facing a Titans defense at home that has allowed four 300 plus yard games to such quarterbacks as Matt Ryan, and Derek Carr, and a whopping 446 yards passing to Patrick Mahomes. Look for Rodgers to air out the cheese on the frozen tundra this week. - Matt Miles @DirtyAirFC
Daniel Jones, QB - New York Giants
If you have been struggling on offense and want some medicine to make you feel better look at the schedule and hope you play the Lions. Detroit has allowed the most fantasy points to quarterbacks this season. Queue in Daniel Jones for his turn to help fantasy managers win this week. Jones has been helped in the receiving game by the resurrection of Darius Slayton who hasn't been fantasy relevant since his rookie season in 2019 when he scored eight touchdowns. Let's not forget that Jones can make plays with his legs as well. Start Jones with confidence as he should provide 20-plus fantasy points in Week 11. - Leo G. @smooth1074


SITTERS at Quarterback:
Matt Ryan, QB - Indianapolis Colts
Head coach Jeff Saturday's story is cool and all, but Matt Ryan is about to face the ticked-off Philadelphia Eagles, who allow the fewest fantasy points to quarterbacks. The Eagles have allowed only two passing touchdowns over the past three weeks while adding 12 sacks, four interceptions, and recovering two of three quarterback fumbles. - Matt
Derek Carr, QB - Las Vegas Raiders
After such an explosive 2021 season, Derek Carr can easily be viewed as a huge bust for fantasy managers this year. Last year Carr threw for at least 300 yards six times, while only reaching that plateau just once this Fall. What makes Carr a sit for me is the fact that he faces the top-rated Broncos passing defense on the road, which already held him to 11.52 fantasy points earlier this season. - Leo
Starters at Wide Receiver:
Darius Slayton, WR - New York Giants
Darius Slayton is another receiver that quietly over his past three games has amassed 16 targets, resulting in an 11/219/2 line. The Giants face the Lions this week, who allow the 6th most fantasy points to wide receivers. If you're down Jaylen Waddle this week, Slayton is a solid WR2 plug-in. -Matt
Darnell Mooney, WR - Chicago Bears
With Justin Fields's revival in the second half of the season, Darnell Mooney has been one of the players that have benefited most from his play. Mooney started off slow this season as did Fields but has been useful over the last several games depending on the match-up. But it doesn't get any juicier than his opponent this week. The Falcons have not only been the most generous to opposing wide receivers, but they have allowed six receivers that pass the 100-yard mark and let them score 15 touchdowns so far this season. So start Mooney this week and you may even want to start Chase Claypool as well in deeper leagues. - Leo
Sitters at Wide Receiver:
Devin Duvernay, WR - Baltimore Ravens
The default WR1 for Baltimore didn't mean much for fantasy purposes before Baltimore's bye week. Devin Duvernay had one target with one catch for five yards against the Saints in Week 9. Duvernay hasn't caught more than 54 yards in any game this season. Look for another subpar showing in week 11. - Matt
Diontae Johnson, WR - Pittsburgh Steelers
I don't know who in their right mind would be starting Diontae Johnson in fantasy leagues but I hope this message finds you well. For a player who was drafted to be a WR2 for your fantasy squads, Johnson has failed miserably to live up to those expectations. Johnson has not scored more than 11 PPR fantasy points over his last six games and Kenny Pickett seems to have more chemistry with George Pickens. Also, the Bengals have allowed the seventh-fewest fantasy points to wide receivers this year. Start Johnson at your own risk. - Leo
Starters at Running Back:
David Montgomery, RB - Chicago Bears
With Khalil Herbert landing on IR this week, it's wheels up for David Montgomery. He's the second running back behind Justin Fields, but his usage has been kept in check with a strong recent running game from Herbert and Fields. It looks like fantasy playoffs Monty is back. - Matt
Devin Singletary, RB - Buffalo Bills
With the temperature expected to be freezing with a 45% chance of snow, look for both teams to bring out the running game. Devin Singletary has been hit or misses at times this season, but when he faces the Browns who are allowing the second most fantasy points, that makes me want to roll out the veteran. With plenty of teams on bye this week, Singletary could be a useful plug-and-play for fantasy managers and should come through with double-digit fantasy points in Week 11. - Leo
Sitters at Running Back:
Rhamondre Stevenson, RB - New England Patriots
Coming off a bye, Rhamondre Stevenson looks again to have a workload fractured between JJ Taylor and the possible return of Damien Harris. The Jets also allow the 9th fewest fantasy points to running backs, and despite Stevenson's nice game against the Jets in Week 9, workload concerns abound. - Matt
D'Andre Swift, RB - Detriot Lions
What in the world are the Lions doing with D'Andre Swift this season? Since he's returned from his various injuries Swift has been out-touched by Jamaal Williams 53 to 22 over the last three games. Swift is a baller but until he sees a consistent amount of touches in this offense, Swift is not much more than a flex play. He also faces the Giants that allow the fourth-fewest fantasy points to running backs season which should also be taken into account when deciding whether or not to start him. - Leo
Starters at Tight End:
Greg Dulcich, TE - Denver Broncos
I hate using the injury crutch argument here, but with Jerry Jeudy suffering an ankle injury, look for Russell Wilson to look to Greg Dulcich for some receiving help against a rapidly spiraling Las Vegas Raiders team. Fun fact, Russell Wilson's last QB1 game was against the Raiders. - Matt
Cole Kmet, TE Chicago Bears
Speaking of players benefiting from Fields's play, Cole Kmet has been a difference-maker over the last two games at tight end and has scored in three straight games. With five touchdowns scored over his last three games and averaging almost 23 PPR fantasy points over the last two contests. Kmet is a must-start for me. Oh, yea and by the way just like Mooney, Kmet gets to face the generous Falcons defense that allows the eighth-most fantasy points to tight ends this year. - Leo
Sitters at Tight Ends:
Gerald Everett, TE - Los Angeles Chargers
Gerald Everett has not been able to soak up vacated targets with Keenan Allen and Mike Williams out with injuries. The Chargers in win-now mode will do everything they can to get their dynamic duo of receivers back on the field this week against the Kansas City Chiefs, leaving little opportunity for Everett this week. Everett is also nursing a groin injury which needs monitoring. - Matt
Tyler Higbee, TE - Los Angeles Rams
Hey Tyler Higbee it's your turn to get locked down by the Saints' defense. The Saints have not allowed a single tight end to score double digits fantasy points this season. Look for that trend to continue in Week 11. - Leo
Starters at Defense/Special Teams:
New York Jets Defense/Special Teams
The New York Jets D/ST face the New England Patriots for the second time, a team that the Jets held in check in their home stadium. This game has big playoff implications for both teams, so look for this elite unit to step up to the challenge again. - Matt
Cincinnati Bengals Defense/Special Teams
Although the Cincinnati Bengals D/ST only scored two fantasy points against the Steelers in Week 1, both teams have headed in different directions since then. The Steelers only allowed a sack in that game. After that, the Steelers have either turned the ball over or allowed multiple sacks per game. The Steelers allow the fourth most fantasy points to opposing defenses making the Bengals could be a streamer. - Leo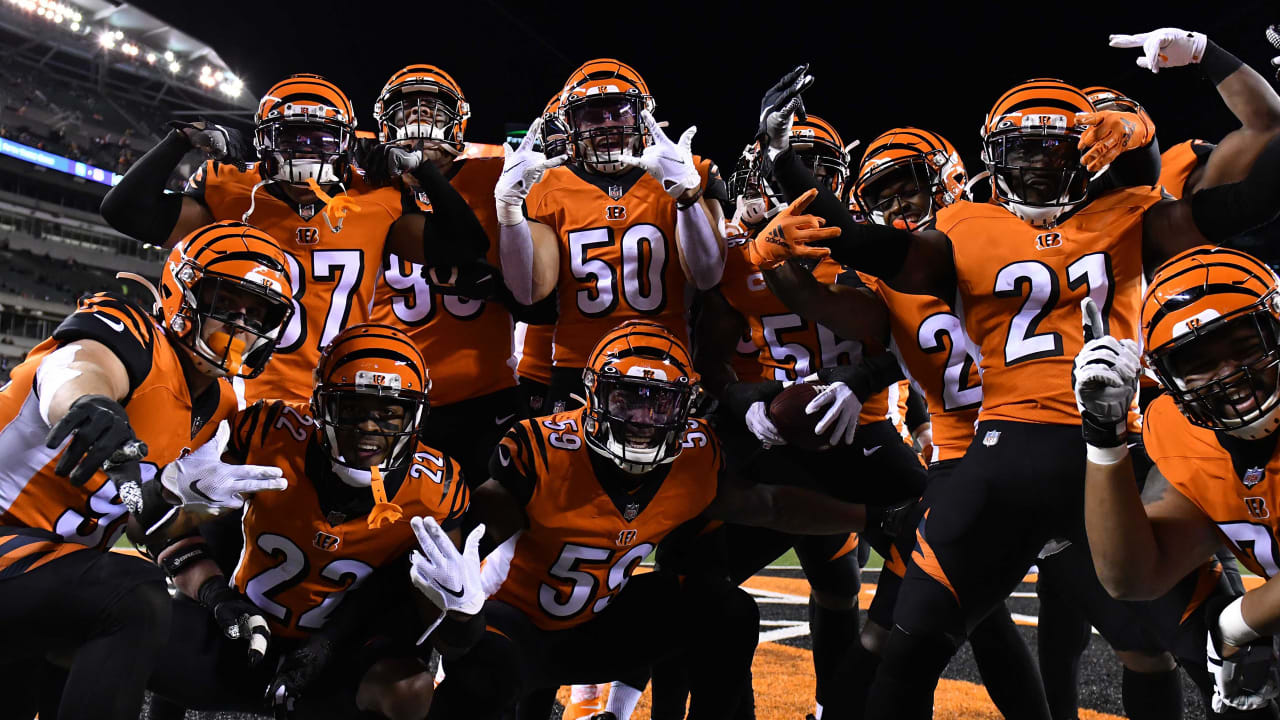 Sitters at Defense/Special Teams:
New York Giants Defense/Special Teams
The New York Giants D/ST get the Detroit Lions this week in a home match-up featuring the Giants as a scant 3-point favorite with 46 points implied total. Despite the mid-November northeastern weather expected, this game has the makings of a shootout. - Matt
Dallas Cowboys Defense/Special Teams
The Dallas Cowboys D/ST has been of the best defenses this season and has been startable defense most weeks. This week however you may want to consider another option as they will be traveling to Minnesota to play the Vikings. The Vikings just went to Buffalo and not only got the win but took the Bills' lunch money too, as they came back and got the win in overtime. - Leo
Matt Miles wants you to win in fantasy football. Follow him at @dirtyairfc on Twitter!
If you would like to discuss this further or have any questions feel free to reach out to me on Twitter at @smooth1074.
---