Start and Sit Week 8
---
Week 8 is here and it's time to start thinking about positioning your team for a playoff championship run! You're starting your studs no matter what. Don't get cute by sitting them over the players you see here. This article focuses on who we feel can give you an edge this week.
Starters at Quarterback:
Daniel Jones, QB - New York Giants
Konami code QBs get the job done in fantasy football, and Daniel Jones can get you through the bye weeks with his legs. After hanging an 11/107/1 rushing stat on the Jaguars last week, look for Danny Dimes to continue the fantasy points assault in Seattle, which is allowing the 12th most fantasy points to quarterbacks in 2022. - Matt Miles @DirtyAirFC
Tua Tagovailoa, QB - Miami Dolphins
Welcome Back Tua Tagovailoa, oh how have the Dolphins missed you so? After missing three weeks while clearing the concussion protocol, Tagovailoa made a triumphant return and led the Dolphins to victory last week. Now in Week 8, he will also try to bring his fantasy managers back to the win column. This week Tagovailoa gets his turn to light up the Lions' defense which has allowed the fifth most fantasy points to quarterbacks this Fall. Tagovailoa should be in line for a 250-plus yard and multiple-touchdown performance come Sunday. - Leo G. @smooth1074


SITTERS at Quarterback:
Marcus Mariota, QB - Atlanta Falcons
Not all Konami-code quarterbacks are created equal. Marcus Mariota is simply not throwing. With Atlanta in a heavy negative game script, they continued to be a run-heavy offense. If you are seeking a bye-week replacement for Patrick Mahomes or Justin Herbert, look elsewhere. - Matt
Aaron Rodgers, QB - Green Bay Packers
Who is this person impersonating Aaron Rodgers wearing number 12 for the Packers? All season long Rodgers has not scored more than 21 fantasy points in any game this season. To further worsen his productivity this weekend, the veteran quarterback will be facing the Bills defense which allows the sixth-fewest fantasy points to quarterbacks this season. Look else for your starting quarterback if you can. - Leo
Starters at Wide Receiver:
Rashod Bateman, WR - Baltimore Ravens
It looks like Rashod Bateman is turning the corner on his foot injury. Despite the run-heavy attack last week against Cleveland, this week's matchup against the Tampa Bay Buccaneers can be exploited via the air. The Bucs are ranked 27th in pass plays allowed, 24th in completions, and 17th in passing touchdowns against their unit.
D.J. Moore, WR - Carolina Panthers
There has been an awakening in the force. That force is named D.J. Moore. After being missing and on a milk carton for most of the season, Moore's game has been unlocked by PJ Walker. Walker has made it a priority to get Moore the ball, on a more continuous basis than Baker Mayfield ever did. Last week Moore turned 10 targets into seven receptions for 69 yards and a touchdown. With Moore facing the Falcons this week, I anticipate Moore to follow up his Week 7 performance with an encore for fantasy managers, since the Falcons allow the most fantasy points to wide receivers this year. - Leo
Sitters at Wide Receiver:
Jakobi Meyers, WR - New England Patriots
Just a few weeks ago, Jakobi Meyers was lauded for a safe fantasy floor, with the low ceiling of the occasional touchdown for good measure. Monday night saw what could be the makings of a quarterback controversy in New England, and Meyer's usage was caught in the crossfire, showing a potential scary floor with a season-low two targets and a 2/34/1 line. Facing the resurgent Jets, who allow the 9th fewest fantasy points to wideouts, Meyers is a high risk with low-reward play. - Matt
Tyler Lockett, WR - Seattle Seahawks
What makes Tyler Lockett a sit for me is not only that the Giants allow the third-fewest points to wide receivers, the Seahawks will possibly be with D.K. Metcalf. That means the Giants will focus on double-teaming Lockett and the Seahawks have become a more running team with Kenneth Walker carrying the rock nowadays for Seattle. Lockett should only be considered as a flex play this week. - Leo
Starters at Running Back:
Tony Pollard, RB - Dallas Cowboys
Ezekiel Elliott may have gotten the touchdowns last week, but Tony Pollard is getting the passing down work and increased snap share as the season progresses. The Bears just let Rhamondre Stevenson eat on Monday Night with an 8/59 receiving line, and Zeke may miss this week. - Matt
Travis Etienne Jr., RB - Jacksonville Jaguars
Over the last three weeks, Travis Etienne Jr. has started to take over the Jaguars backfield. He has averaged 15 PPR fantasy points during that stretch and now will have the backfield all to himself after the Jaguars traded James Robinson to the New York Jets on Sunday Night. Etienne should be at least an RB2 for the rest of the season. - Leo
Sitters at Running Back:
Gus Edwards, RB - Baltimore Ravens
I'm interested in just a short ride on the Gus Bus. Gus Edwards popped last week for a 16/66/2 line, surprising everyone with Baltimore only running 16 pass plays in their lopsided win over Cleveland. This week features a Tampa Bay defense that has allowed the fourth-fewest fantasy points to running backs. Although a bit inconsistent, when the Bucs are on, their front seven are formidable, and the boom/bust nature makes Edwards a risky play. - Matt
Darrell Henderson, RB - Los Angeles Rams
The last time these two teams met four weeks ago, the 49ers Defense held Darrell Henderson to 7.60 PPR fantasy points. There have been only two running backs to score over 15 fantasy points this season against the 49ers, Melvin Gordon III and Christian McCaffrey who currently is on their team. Look for Henderson to score under 10 fantasy points in Week 8. - Leo
Starters at Tight End:
Irv Smith, Jr., TE - Minnesota Vikings
Last week in this space I mentioned Arizona giving up the second-most fantasy points to tight ends, and the trend continued with Juwan Johnson and Taysom Hill each finding the end zone. Irv Smith, Jr. is the next tight end to face the Cardinals, and Smith already has found some success this year against the Philadelphia Eagles and Miami Dolphins. Look for the Vikings off their bye to exploit this match-up. - Matt
Greg Dulcich, TE Denver Broncos
After missing the first five games due to his stint on IR, Greg Dulcich is becoming a must-start tight end for fantasy managers. Dulcich not only scored double-digit fantasy points with Russell Wilson throwing him the ball but he also was targeted nine times by Brett Rypien making six receptions for 51 yards. That gave the rookie tight end another game over 10 fantasy points. Although he will be facing a tough Jaguars defense that allows the eighth fewest fantasy points to tight ends, I will still be plugging him into my starting line-ups. Especially if I'm a Travis Kelce, or Gerald Everett manager, who are both on a bye this week. - Leo
Sitters at Tight Ends:
Robert Tonyan, TE - Green Bay Packers
It's tough having any piece of the Green Bay offense in 2022, but Robert Tonyan at times has been a bright spot. This week, the Buffalo Bills defense is ready to cast a shadow. The Bills have already faced Mark Andrews AND Travis Kelce and are still ranked 11th best in fantasy points allowed to tight ends. If you need to find replacement help for Kelce or Gerald Everett this week, look elsewhere. - Matt
Darren Waller, TE - Las Vegas Raiders
This week's victim that gets to be locked down by the Saints defense is Darren Waller. The Saints continued the impressive play against tight ends by shutting down Zach Ertz to the tune of 6.10 PPR Fantasy points. That was the first time all season that a team stopped Ertz from reaching double-digit fantasy points. Expect the same fate for Waller in Week 8. -Leo
Starters at Defense/Special Teams:
New York Jets Defense/Special Teams
The New York Jets D/ST faces a struggling New England Patriots offense that had a surprisingly poor showing at home against the Chicago Bears on Monday night. Both Mac Jones and Bailey Zappe turned the ball over, making the Jets a solid spot play this week. - Matt
Indianapolis Colts Defense/Special Teams
If you are looking for a streaming defense for Week 8, look no further than the Indianapolis Colts D/ST. They get a Washington Commanders squad that is allowing opposing defenses to score the fifth most fantasy points this season and have Taylor Heinicke behind center. Heinicke is known for being aggressive and throwing into tight coverages, which could lead to interceptions, like last week that turned into a pick-six. - Leo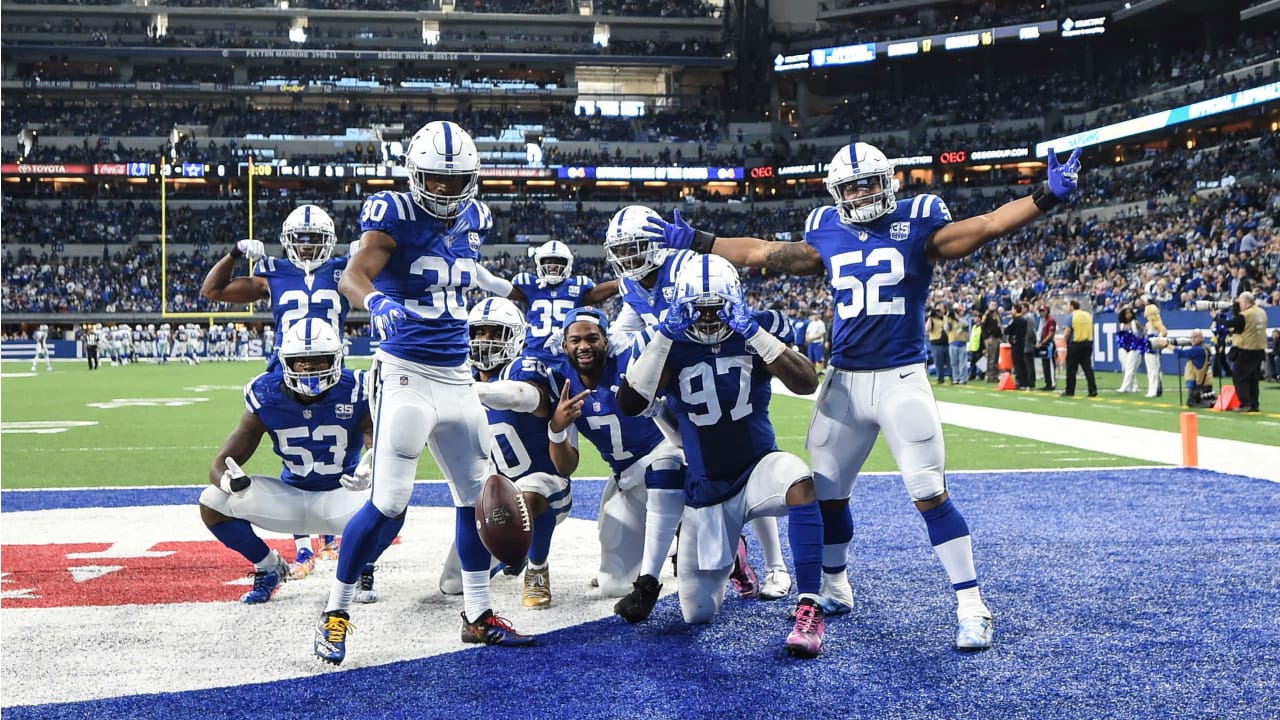 Sitters at Defense/Special Teams:
New England Defense/Special Teams
It will be hard to sit one of the best defenses in fantasy football this season, but uncertainty on the New England Patriots offense, coupled with the Jets not turning the ball over for three weeks straight makes the Patriots a tough team to start this week. - Matt
Tampa Bay Buccaneers Defense/Special Teams
No team that has faced the Baltimore Ravens this season has scored more than seven fantasy points. If you have the Tampa Bay Buccaneers D/ST you may want to look for a streamer this week because their final fantasy points this week may not be pretty. - Leo
Matt Miles wants you to win in fantasy football. Follow him at @dirtyairfc on Twitter!
If you would like to discuss this further or have any questions feel free to reach out to me on Twitter at @smooth1074.
---