The 2019 Fighting Chance Fantasy Awards!
---
Welcome to 2020! Yes, it's the end of January and the new year decided to bless me at the beginning by kicking my butt with whatever sickness is going around, but we're going to finally close the book on the 2019 NFL season that was with some awards!
A little while ago, I asked some of our esteemed Fighting Chance Fantasy family to submit their picks to me in a variety of categories, those being
Ryan Hallam (@fightingchance)
Steve Rapin (@fantasygeek37)
SCOTT FISH BOWL 9 WINNER Gary Haddow (@garyhaddow1)
"Polka" Pat Wisniewski (@polkapat)
Kevin Tompkins (@ktompkinsii)
On a sliding scale, I asked them to give me their top 5 picks in 7 different categories. A 1st place vote was worth 5 points, a 2nd place vote was worth 4 points and so on down to 5th place vote being worth 1 point. This is the culmination of the voting and tabulation, so let's get right into the results, shall we?
2019 Fantasy Football MVP
Lamar Jackson, QB, BAL
The dude is good or something, eh? Lamar Jackson was a mid-round selection, just outside the top 100 overall and right around the #14 quarterback selected in drafts, but was far and away the best fantasy football player at the quarterback position from pole to pole. He had some competition for this spot from Christian McCaffrey, except Jackson was drafted about 10 rounds later. Lamar Jackson finished just shy of SIX fantasy points per game more than the next best quarterback at the position. Simply put, if you drafted Jackson in the double-digit rounds, you got the overall QB1 and an RB1 combined. I'd say that's MVP worthy.
"This is a no-brainer as Lamar Jackson scored almost 100 more points than Deshaun Watson, who was the second highest scoring fantasy quarterback and was only outscored by Christian McCaffrey in PPR leagues. Not too bad for a quarterback that was taken as a QB2 in mid to late rounds of fantasy draft this summer." - Steve Rapin
"Because of his draft capital and his insane season, I'm not sure there is another option even if there are other names that need to be noted. He was a beast." - Gary Haddow
2019 Fantasy Rookie of the Year

Josh Jacobs, RB, OAK
Josh Jacobs was earmarked for workhorse touches right after he was drafted 24th overall by the Raiders in the 2019 NFL Draft. Boy did he get those, to the tune of 262 touches, 242 of those on the ground. Jacobs averaged 4.8 yards per carry and really only had 2 sub-optimal games that you could label as duds. Every week he was active, he scored double-digit fantasy points in PPR outside of two contests. Jacobs stepped right in on game 1 as a 21 year old with limited carries in college and looked just fantastic from the eye test. A.J. Brown and Miles Sanders came on in the last half of the season to have fantastic seasons but with a body of work, for me, it, had to be Jacobs.
"Is currently the RB13 in PPR leagues despite missing a few games and has shown that he was worth being selected as the first overall running back off the board in last year's NFL Draft." - Steve Rapin
"Josh Jacobs was the most consistent rookie fantasy player. If not for his shoulder he would have easily been a top 10 RB." - Gary Haddow
2019 Fantasy Playoff MVP
Kenyan Drake, RB, MIA/ARI
This category had the most disparity between votes, as first place votes were split between 4 players. My vote was for Kenyan Drake, who averaged over 27 fantasy points in PPR from weeks 14 through 16. Simply put, if you kept him on your roster after the midseason trade to Arizona as a bench stash, he was a rock star for you. To me, he was pretty clear cut as the playoff MVP, but there were many votes for other candidates, such as AJ Brown and Aaron Jones.
"(A.J. Brown) picked up speed just at the right time, and was a top 5 WR the last 5 weeks. - Gary Haddow
"(Aaron Jones) was a monster in Weeks 14-16 as he ran for over 300 yards with five touchdowns. He capped it off with a huge 23/154/2 performance in Week 16 winning many their fantasy championships." - Steve Rapin
2019 Fantasy Surprise of the Year
DeVante Parker, WR, MIA
We've been waiting for DeVante Parker to break out since his rookie season in 2015 when he was a 1st round pick for the Dolphins. I think we were surprised it FINALLY happened more than something out of nowhere like for other candidates like Ryan Tannehill or Ryan Fitzpatrick. Parker clearly has the talent and was somewhat of a surprise holdover from the previous regime. 1st year head coach Brian Flores clearly had an eye and wanted to give Parker a shot at being a #1 wide receiver for the Dolphins. Once Preston Williams went down for the season after Week 9, Parker was the best receiver in fantasy football outside of Michael Thomas. THAT statistic alone is pretty surprising and just accentuates why he was voted the most surprising player in fantasy for 2019.
"Many had written this talented wide receiver off going into the season, but he is currently the WR8 in PPR leagues (as of Week 16) and been consistently productive throughout the year." - Steve Rapin
"Remember when the Dolphins had zero draftable players? He finishes the season as a top 10 WR." - Gary Haddow
2019 Fantasy Football's Biggest Disappointment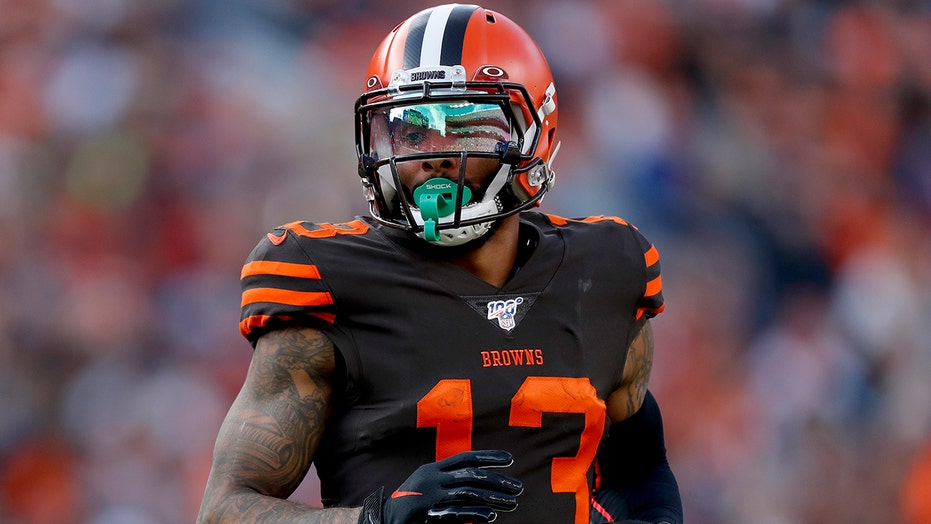 Odell Beckham Jr., WR, CLE
Odell Beckham Jr. was drafted in most fantasy leagues in the beginning or middle of the 2nd round in PPR formats, and you can skew that a bit to reach the end of the 1st down to the end of the 2nd round in some leagues. With that kind of draft capital, you're banking on great production and why wouldn't you expect that from Beckham based on previous years? The only thing holding him back was his injury history, missing a handful of games here and there. Beckham played a full season in 2019, but he just was not the Beckham we knew in years past.
He finished the season as WR25, which hey, isn't awful, but we know the man's talent. Let's hope it was an anomaly. Beckham only had TWO games over 100 yards receiving and four touchdowns on the campaign, with one finish in the top 10 among fantasy wide receivers in 17 weeks. He's better than this, but he likely sunk your lineup if you took him with a low-1st rounder or high-2nd rounder.
"Despite not missing a game this season, Beckham barely sits inside the top 30 fantasy wide receivers." - Steve Rapin
"He was terrible, injury or not, he was outright terrible. He was rarely if ever usable, but you always had him in your lineup." - Gary Haddow
2019 Fantasy Breakout of the Year
Lamar Jackson, QB, BAL
What else do we need to say about Lamar Jackson besides being QB14 on average and finishing as QB1 by almost 80 points? That's what we call in the biz, "a breakout".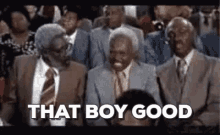 2019 Fantasy Waiver Wire Pickup of the Year
DeVante Parker, WR, MIA
DeVante Parker's surge in ownership really spiked after Week 7, where he had his 3rd straight week with a touchdown to go with 10 targets. After Preston Williams went down for the season, the waiver period before Week 10 was likely your last shot at picking Parker up if he was unowned, as he was WR2 the rest of the way with Ryan Fitzpatrick at the helm and in turn, likely won your team a championship with a good supporting cast around him.
"According the FantasyPros, Parker was the WR78 drafted in leagues this preseason, and undrafted in many leagues, yet is currently the WR8 with one week to go." - Steve Rapin
"If you were lucky enough to get him and actually start him, then you had a WR1 most weeks." - Gary Haddow
Well there you have it, the book on the 2019 Fantasy Football season has officially come to a close. What's next? Well, let's open the book on 2020 and the next decade with some super-early rankings! We'll have those out this weekend for your consumption!
---