Week 3 DFS Value Plays
---
Raise your hand if you've ever been victimized by a bad week of DFS…yeah, last week hurt. Even the studs failed to go off (unless you were Derrick Henry). Well, despite that, I'm back this week to try and suss out some DFS bargains for Week 3. Let's get back on the proverbial horse.
(Salaries are from DraftKings' Classic 13-Game slate for September 26, 2021)
Quarterbacks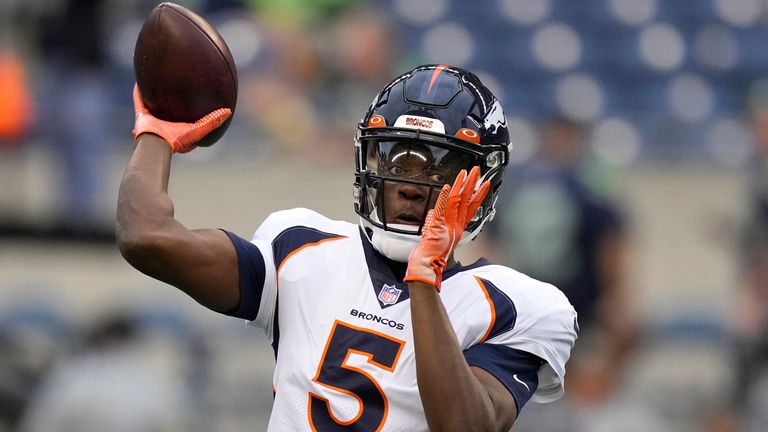 Teddy Bridgewater vs. New York Jets ($5,800)
Teddy Bridgewater has shocked his naysayers in the past two weeks, putting up over 20 fantasy points in both games. He's not necessarily known for his deep ball throws, but Bridgewater does have an uncanny ability for accuracy and ball security. After two weeks this season, he is 54 of 70 with four touchdowns, with a quarterback rating of 83.3. Courtland Sutton looked to be back to his explosive self in Week 2 against the Jacksonville Jaguars, and the Denver Broncos have another favorable matchup this week against the New York Jets. Don't expect blockbuster numbers from Teddy, but he should return value and then some in Week 3.
Daniel Jones vs. Atlanta Falcons ($5,800)
I was a little hesitant to include Daniel Jones on this list, especially considering his past troubles with ball security, but so far this season Jones hasn't been bad. His quarterback rating was 102.2 in Week 1 and 90.7 in Week 2 against two highly touted defenses in the Denver Broncos and Washington Football Team. This week, they face an anemic Atlanta Falcons team that has allowed eight passing touchdowns in two weeks this season. Jones also has the wheels to take off running in the event a play breaks down, so he should do well this week, especially at his salary.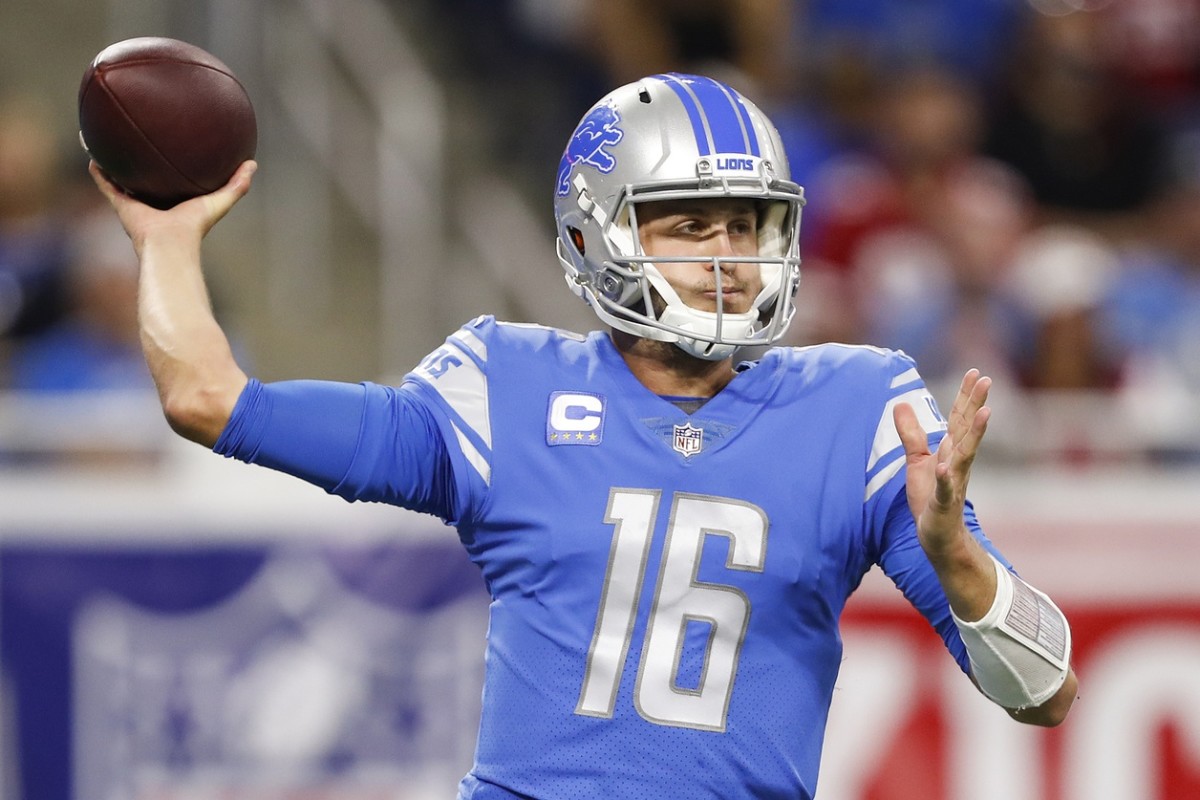 Jared Goff vs Baltimore Ravens ($5,200)
Look, Goff hasn't played pretty this season. His quarterback rating is at a dismal 43.5 after two weeks. What we can say about Goff is that he has had and will continue to have to play from behind, and that translates into touchdowns. He's currently tied for fifth in the league with five touchdowns so far this season. In Week 3, he has one of the more favorable matchups this season against a Baltimore Ravens team that has given up NINE touchdowns in the first two weeks. The Detroit Lions will be playing from behind in this matchup, so Goff will have to throw to remain competitive.
Running Backs
Latavius Murray @ Detroit Lions ($5,300)
There's no denying that this Baltimore Ravens backfield is messy, but I think this may be the week that Latavius Murray gains the lions' work of the shares (yes, bad pun, I know). In Week 2, Murray had nine carries for 36 yards, but he did find the end zone. Both games so far this season have been close, and Lamar Jackson has been forced to throw the ball much more than the system dictates he should. This week, the Ravens should get out to a lead early, and Murray should have more of an opportunity to carry the ball and show why he didn't want to take a pay cut in New Orleans.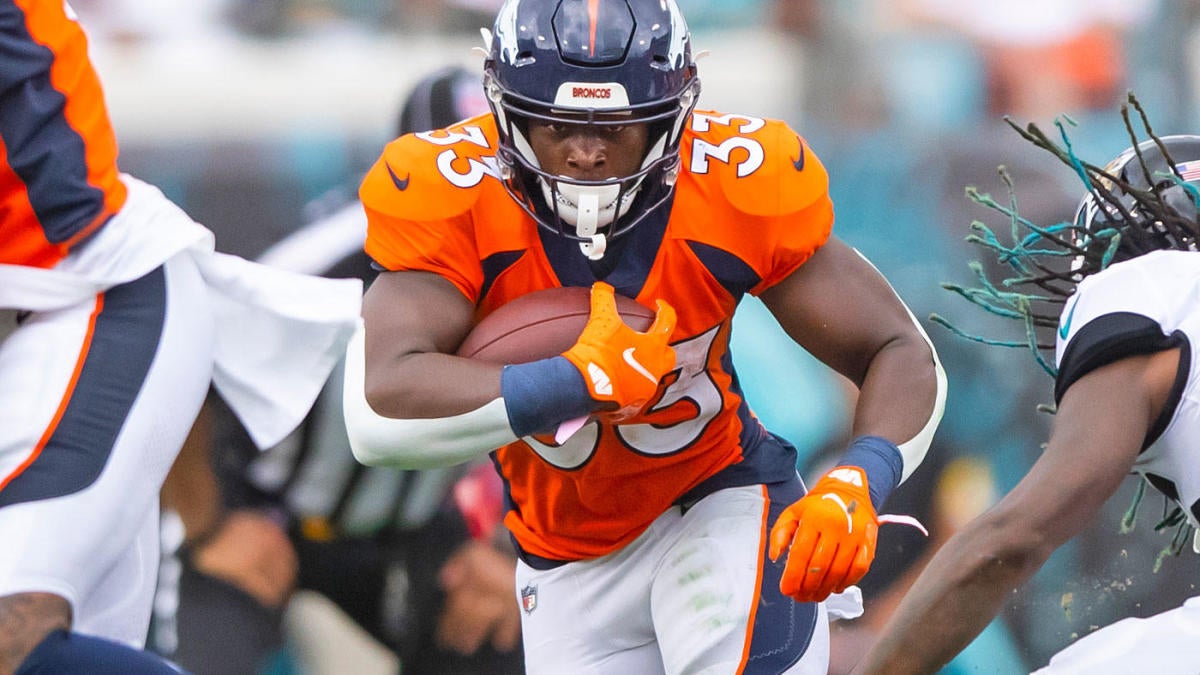 Javonte Williams vs. New York Jets ($4,900)
I know, I know…I keep trying to make Javonte happen, BUT it's going to happen, and this could very well be the week. So far this season Williams has seen a near 50/50 split with Melvin Gordon, and as positive as the game script was last week, I think it's even better this week against the Jets. He's been used quite frequently in pass protection, so his stat-line hasn't reflected how many snaps he's put in. However, when he does get the opportunity to carry the rock, he averages 4.9 yards a snap. I expect the defense and Teddy Bridgewater to put this game out of reach quickly, then queue Javonte!
Wide Receivers
Rondale Moore @ Jacksonville Jaguars ($5,000)
While Elijah Moore had all the offseason buzz, it's the other Moore who has made an impact. In two games this season, Rondale Moore has impressed through two weeks, averaging 19.1 fantasy points per game. Even excluding his crazy 77-yard long bomb last week, Moore is still averaging 16.5 yards per catch. In Week 3, Moore faces the Jacksonville Jaguars who have allowed an average of 26.5 fantasy points per game to wide receivers. This dude is a lock-in Week 3.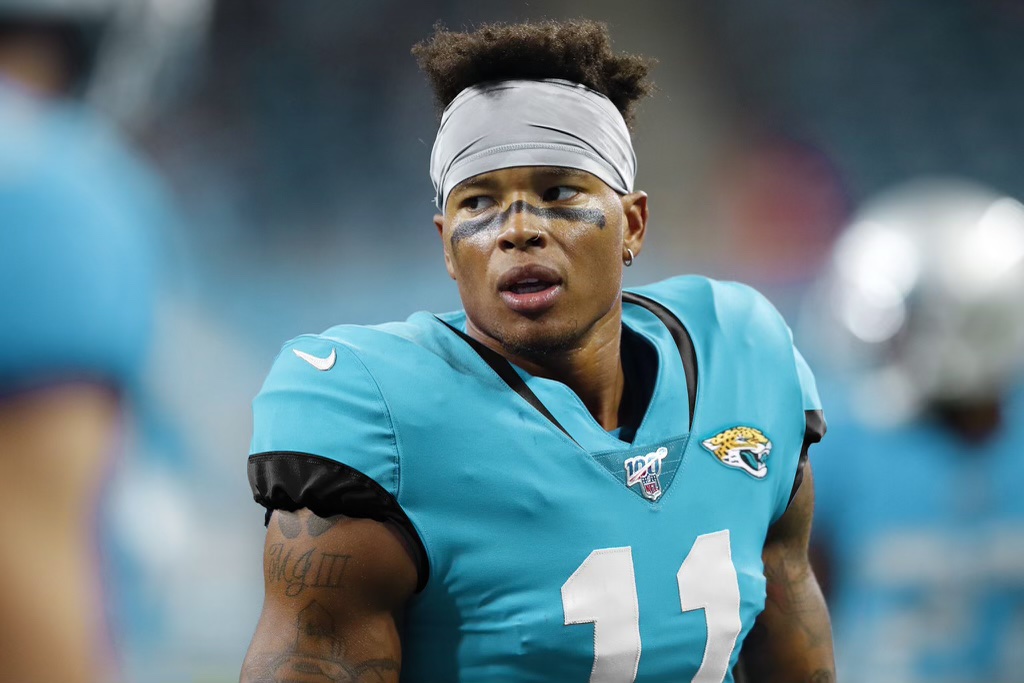 Marvin Jones Jr vs. Arizona Cardinals ($4,900)
I'll take my L on this, but Marvin Jones Jr. is THE number one on the Jacksonville Jaguars receiving corps. After two weeks, Jones has averaged 18.1 fantasy points per game, finding the end zone in each matchup. Jacksonville will not have the option to run the ball against the Arizona Cardinals because, in case you didn't know, the Cardinals are a prolific offense. To even have a chance against them, the Jags will have to throw A LOT, and, as their number one dude, Jones seeks to reap the most benefits.
KJ Osborn vs. Seattle Seahawks ($3,500)
In case you haven't watched the past two weeks of the NFL, I'll let you in on a little secret. KJ Osborn is GOOD. I think the salary hesitancy is a result of being in an offense with Adam Thielen and Justin Jefferson, but this offense is prolific enough to support fantasy relevance for all of them. In two games this year, Osborn has averaged 17.4 fantasy points per game, and this isn't an anomaly. He has 15 targets through two games, and he's been on the field 80% of the offensive snaps. At $3,500, I want to use the Leo DiCaprio GIF from "Wolf of Wall Street" and bite my knuckles because he's an absolute STEAL.
Tight Ends
Before I start, I just want to say that the tight end position is just a crapshoot. Unless you're paying up for a tight end, you're probably not going to return value. BUT, if you're a bottom feeder, like me, these guys are the ones for you!
Maxx Williams @ Jacksonville Jaguars ($3,200)
Look, we're not looking for triple value out of tight ends. We're just not. However, if you want solid production, double X is your dude. He is in a prolific offense with lack-luster running backs (and, yes, I'll take another L on my James Conner take). He slaughtered the Minnesota Vikings in Week 2, accruing 94 yards on seven targets. I don't know if this will be sustainable, but against the Jaguars, it wouldn't hurt if you're willing to punt on tight end.
Albert Okwuegbunam vs. New York Jets ($3,000)
After the loss of Jerry Jeudy, Albert O has a much larger role in this Denver Broncos offense. He may not get long targets a la Travis Kelce, but he capitalizes on the targets he does get. Last week, he caught all four targets for 24 yards. Yes, I realize that sounds paltry, but if you're digging deep for tight ends, what do you expect?
There we have it! Let me know what you think, good or bad, and follow me @Britt_Flinn on Twitter. Happy Week 3!
---